Course Details
A creative class developed by Barbara Lloyd to test your dog's ability problem solve. This class is suitable for puppies and dogs all the way up to adulthood. For puppies in particular, this class would be a great to help build resiliency. Adult dogs will earn more confidence and thoughtfulness.
This class is made up of a series of cognitive challenges that range from easy to varying degrees of complexity. Challenges start out fairly simple with familiar things, then they increase in difficulty up to solving challenges that utilize mirror images. Your dog's ability to reason through how to solve a challenge and access a reward will be the main goal of the class. Participants will be instructed on how to set up the challenges and then allow their dog time to solve the challenge. Each participant can choose how much assistance to give their dog, and part of the class will be outlining & discussing why or why not you choose to simplify the task for your dog. As the instructor, I will give you feedback on what I see your dog doing, how to improve a particular problem solving skill and how to make this relevant in other areas of training.
Teaching Approach:
The format for this class will be written lectures released weakly on the concepts that the skills being tested that week will be on. Each lecture will break down the challenge and discuss possible reactions your dog may have to it. Further to that the lecture will also discuss how the different types of learner's may respond to the challenge.
Videos will be released bi-weekly with the challenges, as well as with voice over on different dog's performances to help you look at your own dog's reaction to the challenge with understanding and encouragement.
Gold students will receive feedback that is specific to their submitted homework videos entailing my interpretation of what your dog was "thinking" as well as a commentary on how your presence in the challenge affected your dog's problem solving abilities. I will be able to highlight when you are bang on and helping your dog or when you are "over helping" your dog or what you could do to help your dog or how to further challenge your dog. Feedback will always be given in a non judgmental way to encourage discussion and further learning.
Silver & Bronze students will gain valuable information from the lectures, videos and video submission of the Gold thread participants. As well as get feedback on the FB Study Group headed up by our very talented TA Becca Hoffman. Becca is my teaching assistant and co - teacher in my in person classes, so she knows the materials very well and is often in the video examples with her two beagles.
Mastery of every challenge is not mandatory, but what you will definitely take away from this class is a thorough understanding of your dog's strengths & weaknesses. The class will conclude with a BONUS Challenge that will put much of what you and your dog have learned to the test. This challenge will entail a chained behaviour using a tool to access a reward.
---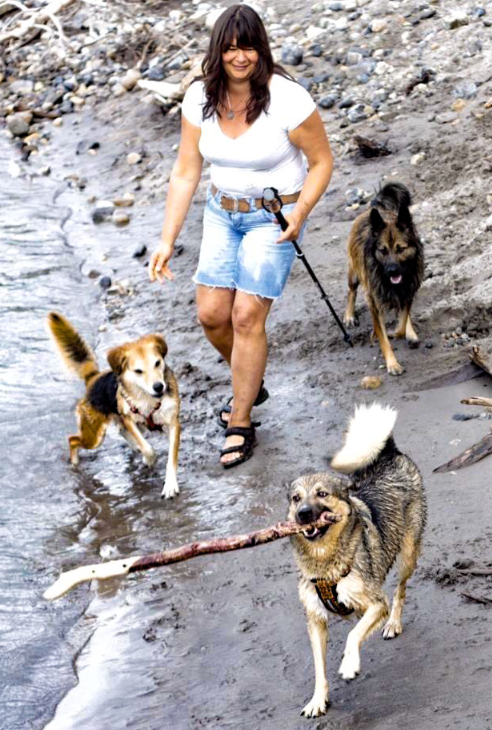 Guest Instructor: Barbara Lloyd