Course Details
When you bring home that cute adorable puppy that may someday be your next sport dog, the last thing on your mind is reducing reinforcement! That's a project for way later, just before you're thinking about entering competitions, right? Not necessarily! There are steps we can take right now – with your little tiny puppy – that will help the dog understand from day one that cookies might not always be in mommy's (or daddy's) hand. These techniques will work regardless of your dog's age, but you can use them even on little pups!
During this workshop, I'll show you how a simple 7-day plan to getting cookies off your body. Through this process we'll teach the dog that the cookies might be in your hand, or in your pocket, or on the chair next to you, or on the counter. We'll introduce to the dog the concept that cookies can be a distraction as well as a reward. At the end of this workshop, your dog will be able to perform simple behaviors regardless of where the cookies are!
---
Note: This is a repeat workshop that has run previously under a different course number. Please review your workshop library to make sure this would not be a duplicate purchase.
---
Watch the Trailer:
---
Lecture Publish Date: Sunday Feb 5th
Video Submissions Due Date: Sunday Feb 12th @ 12pm noon PT
Feedback & Questions Video Publish Date: Wednesday Feb 15th
---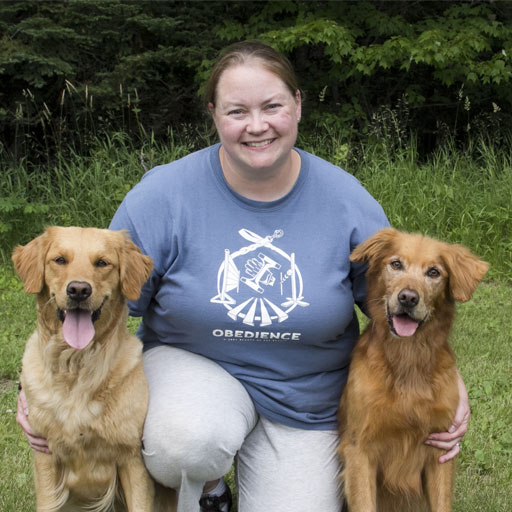 Instructor:
Nicole Wiebusch
Nicole Wiebusch CPDT-KA (she/her) has been competing in dog sports for over 25 years. Starting in 4-H, Nicole quickly became addicted to the sport of obedience and has been showing in obedience, rally, and agility ever since. (Click here for full bio and to view Nicole's upcoming courses)