Course Details
Does your dog suffer from poor posture? Could they have better "positions" (sit, down, stacking stands) in the ring? Faster take off speed on the start line? Do you have pretty platforms & fitness equipment laying around? Let's put them to use! With a few pieces of equipment you will learn a variety of exercises and combinations to improve your dogs posture thereby improving their strength and maximizing their sport performace. Join me & let's build your skills today to take on tomorrow!
You can expect to learn:
1. How to build a conditioning routine using a platform(s).
2. What proper posture looks like and troubleshooting tips on how to achieve it.
3. Exercises to develop good posture and acheive maximum performance potential.
4. Ways to advance from beginner and beyond.
5. Different set ups using the same equipment.
6. Options when it comes to equipment and some DIY ideas.
This workshop is open to dogs of any Lifestage. You do not need prior conditioning and fitness training skills.
Watch the Trailer
---
Lecture Publish Date: Sunday Jan 29th
Video Submissions Due Date: Sunday Feb 5th @ 12pm noon PT
Feedback & Questions Video Publish Date: Wednesday Feb 8th
---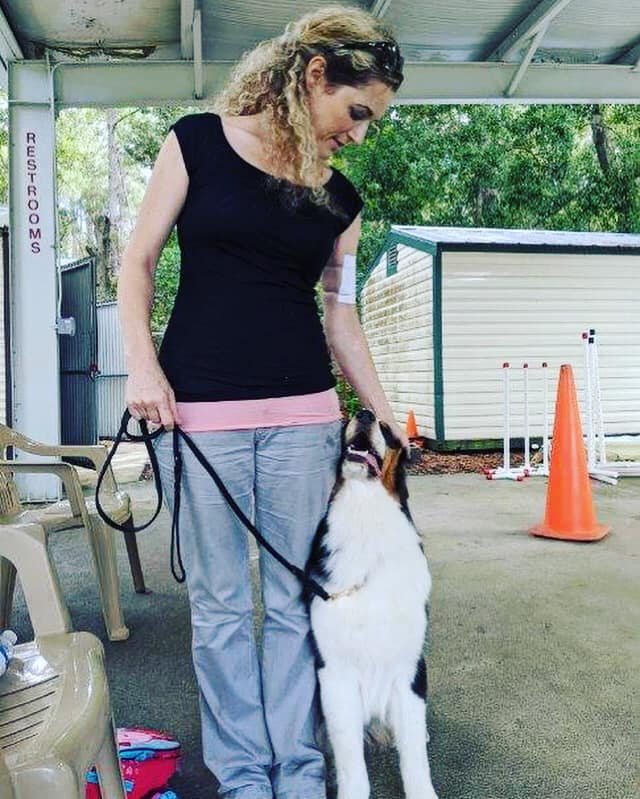 Guest Instructor: Ashley Escobar