Course Details
Dog Training for Kids 101
Do you have a child (or know one) who loves dogs? Is your child always begging to "train" the dog? Would you like to foster a healthy relationship between your child and dog and give them both something to do? This workshop is geared toward the kids and is all about learning good dog training!
Every dog trainer needs some basic knowledge on how dogs learn, reward markers, timing, planning training sessions and other general concepts of dog training. During this workshop, your child will learn some of these basics that will allow them to effectively communicate with and train the dog! They'll learn some games to play without the dog to hone their newly-learned skills and will have a chance to teach the dog a trick to show off to their family and friends!
As a homeschooling mom and a dog trainer, I have lots of experience working with kids and dogs! This workshop would be best suited to the age range of 7 to 12, although with more parental involvement some slightly younger children would do fine. If your young teenager doesn't know a whole lot about dog training and wants to join in, that would also be just fine!
Have your child join me for this fun and engaging workshop! Sign up today to introduce your child to the wonderful world of dog training. and watch the relationship between your kid and dog grow!
Watch the Video Trailer with Sample Clips: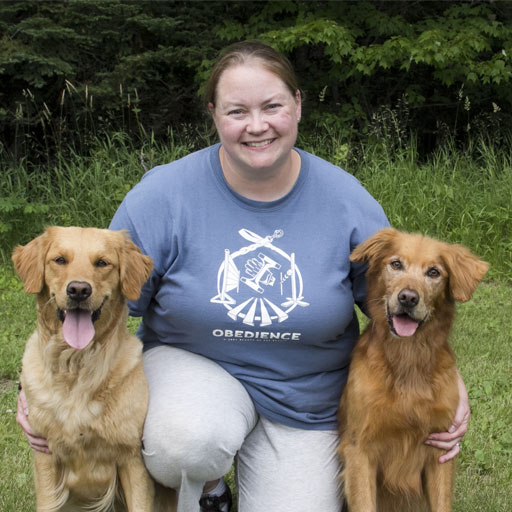 Instructor:
Nicole Wiebusch
Nicole Wiebusch CPDT-KA (she/her) has been competing in dog sports for over 25 years. Starting in 4-H, Nicole quickly became addicted to the sport of obedience and has been showing in obedience, rally, and agility ever since. (Click here for full bio and to view Nicole's upcoming courses)