Course Details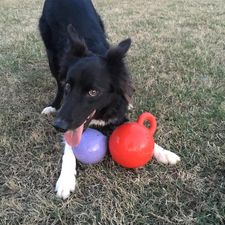 My Dog is Aggressive! Or is This Play?
The goal of this presentation is to educate the viewer on what is and what is not aggression. How as a pet parent to know when professional help is needed when dealing with aggression in dogs.
I will also cover when play is becoming too rough and what to look for in order to avoid this happening in the future.
I will discuss a common definition for aggression. In order for our intuition to operate properly we will need to know what body language, postures and facial displays of dogs displaying aggressive behaviors look like. Alternatively body language, postures and facial displays of dogs displaying play behaviors are equally important and should be committed to memory. I will cover those as well.
Pet parents want to know that their families will be safe and that their dogs are safe to keep in their homes. In order to know what is safe and what is not we will look at proper play between dogs and between dog and human. When does play cross the line and what behaviors should we be looking for to know when to cut play off.
Most dog bites are preventable so long as we know what we are looking for. In order to avoid bites from occurring we must be able to predict where a pattern of behavior will lead. When we know where the pattern leads we also must know what to do when we see the behavior.
Dogs innately work to maintain access to resources that are essential to their survival. A part of this process is displaying behavior that we may perceive to be aggressive. This behavior plays out in areas of our lives like play, walking through the house, eating our meals, having guests over and so many other areas of everyday life. We will take a brief look at the differences between dogs who do not care about our presence near their possessions and dogs that find it offensive that we are too close.
Watch the Video Trailer with Sample Clips: