Course Details
What is Zen Logic? The title Zen Logic has two meanings. First, Zen Logic is a training approach based on the concept that giving up what you want can lead to an even better outcome than directly going after it. This class is built on the concept of helping our dogs understand that delaying gratification can be in their best interests. Second, it is an approach to training that makes sense to my Border Collie, Zen! For each exercise I asked myself if this is something that Zen would easily understand. If the answer was "yes" then it became part of the class!
The central principle that underlies this class is that we can teach our dogs to control their impulses without force, coercion, and frustration. Our goal is to introduce and instill a moment of thoughtfulness into common reactions. This gives us a chance to show our dogs how to make good decisions when faced with temptations. All class exercises are based on a win win concept so that both you and your dog get what you want.
*This class will have a Teaching Assistant, Char Wood Turner, available for students to consult in the study group. More information will be posted in the Lectures.
Here's a fun trailer for the class:
Here's Zen demonstrating a class exercise:
---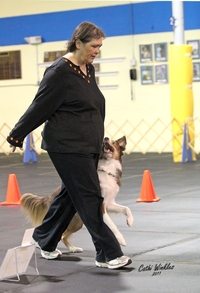 Instructor:
Deborah Jones
Deborah Jones, Ph.D. (she/her) is a psychologist who specializes in learning theory and social behavior. She taught a variety of psychology courses at Kent State University for the past 20 years. Deb has been training dogs for performance events for the past 25 years and was an early...(Click here for full bio and to view Deb's upcoming courses)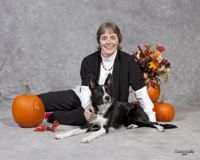 Instructor:
Judy Keller
Judy Keller (she/her) has owned and trained Shelties for more than 20 years. She has been most successful with Morgan, her once in a lifetime dog. Judy and Morgan represented the United States three times in world agility competition, and were on the gold medal winning mini dog team in 1998. (Click here for full bio and to view Judy's upcoming courses)