Course Details
Raising a puppy is the lucky job we get to enjoy only once in a while! The time goes so quickly, and when the time is up the opportunity to play the baby games with the clean slate is gone!
The class is designed for puppies up to 10 months of age but any dog who needs help with foundation behaviors and life skills can benefit. This class is useful and full of adorable smart puppy videos!
The course will cover many things that all dogs need, like impulse control, mat work, cooperative play, cueing arousal states up and down. Your puppy can learn to put his own collar on, recalls and crate manners, etc. And we will also teach concepts that benefit all performance dogs, like steering, teamwork in motion, balance and coordination, using and switching reinforcements, recalls, cone games, value for work and personal play.
Take this class if you have a baby or if you think you might get a baby this year. Give this class as a gift to your friend who is getting a puppy. Take this class to get new games to play with your older dog or your fearful dog or your rescue, any dog who can benefit from baby steps. We will be playing games and building concepts related to a lifelong rewarding relationship between you and your special puppy. We will help our puppies meet the big world with Confidence and Empowerment and Curiosity and Optimism!
Baby Genius will help your puppy meet challenges with an open mind and a brain that wants to engage. When your dog of any age learns to expect that new things will be FUN, you have a brilliant head start on any sport you want to play and lots of the life skills you'll need your dog to have. You will create a problem-solver who not only expects to win but also expects to enjoy himself.
This class is a great project for building a sturdy foundation with your puppy or older dog. It is also a great class for small spaces. We do not need to travel and we do not need to own fancy equipment. Creativity is the best way to generalize concepts, and we will be very creative! We'll use classical conditioning and operant training. We'll build lots of skills and concepts for dog sports and an active life with you.
If you want a class that will let you enjoy your puppy immensely as you make him smart, resourceful, and ready to be your teammate, then this is your class!
Teaching Approach
There will be multiple lectures per week in this class, published throughout the week. The skill-building exercises in this class are presented as games. We will meet the puppy's style of interaction, so different Gold students will receive different advice. Our highest priority is to create a bonded relationship and good feelings about important life skills. We will be creative and open-minded about how to do that for each puppy.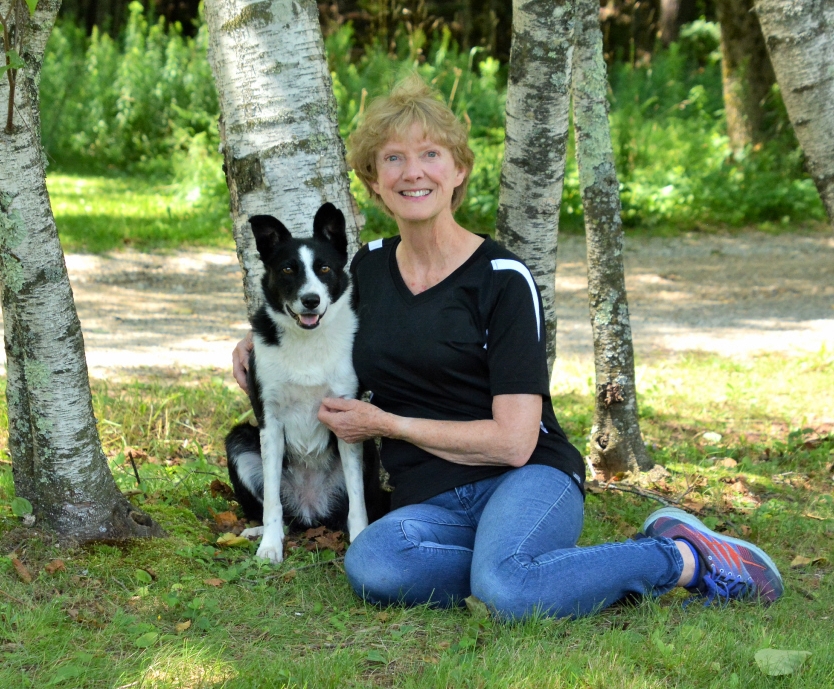 Instructor:
Julie Daniels
Julie Daniels (she/her) won her first award for writing in the fourth grade, and she was training dogs long before that. Today Julie Daniels is one of the foremost names in dog agility in the United States. She was one of the early champions of the sport and helped many clubs throughout the country...(Click here for full bio and to view Julie's upcoming courses)