Course Details
Do you struggle with having a plan for your training?
Do want to "work on it all?"
Do you need direction to decide what to train?
This class will be a "sampler" of different scent puzzles... For each puzzle, we will discuss:
Scent Theory
Hide Placement
Strategies for Effective Training
Get ready for lots of fun, effective training!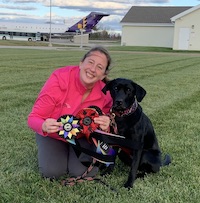 Instructor:
Stacy Barnett
Stacy Barnett is a top nosework competitor and trainer, being the first handler to title multiple dogs with multiple Summit Level titles in the National Association of Canine Scent Work (NACSW), (Judd SMTx3, Brava SMTx2). Stacy has been a faculty member at Fenzi Dog Sports Academy since 2015 (Click here for full bio and to view Stacy's upcoming courses)