Course Details
As puppies grow they are going to come across many unfamiliar obstacles in their everyday life and this workshop will help prepare your puppy for the unknown so that they can look at the world as a new exciting place.
This workshop will teach you how to train your puppy to confidently conquer a variety of surface changes, obstacles, unstable surfaces and stairs of different textures and materials.
Teaching your puppy how to master challenges in a training environment teaches your puppy to trust you so that in real life when something unfamiliar arises, your dog trusts you because you have successfully helped your puppy to overcome diversity and succeed.
Supplies:
Kitchen stool
Chair
Cushion
Board with a different surface on each side (yoga matting/emery board)
Rocker board or a 3 foot by 3 foot board
Piece of lattice
3 aluminum cake pans
Box big enough for your dog to step into
Treats
---
Note: This is a repeat workshop that has run previously under a different course number. Please review your workshop library to make sure this would not be a duplicate purchase.
---
Watch the Trailer
---
Lecture Publish Date: Sunday Oct 15th
Video Submissions Due Date: Sunday Oct 22nd @ 12pm noon PT
Feedback & Questions Video Publish Date: Wednesday Oct 25th
---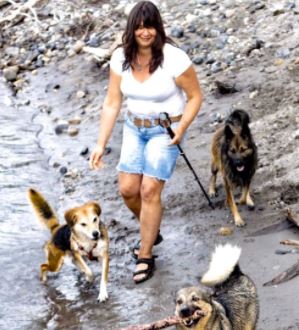 Guest Instructor: Barbara Lloyd