Course Details
On a recent walk with me, my dog Smudge was startled by a bicycle that appeared from behind us, only a few feet away. As the bicyclist sped past, Smudge barked and lunged. This wasn't my proudest moment but it was a great indication that I need to do more training. Smudge already has learned that a dog approaching us from the front or the side is a cue for him to bump my fist with his nose, which I mark (with the word "yes") and reinforce (by feeding him a bit of meatloaf). He used to respond to any approaching dog with emotionally-charged behaviors (e.g., barking and lunging). Now, most times, he recognizes this context change as a cue (i.e., a reinforcement opportunity). So his attitude is likely to be upbeat rather than upset. My next goal is to set up a few training sessions to extend the range of cues for his fist-bumping "replacement behavior" to include stealthy bicyclists.
Please join me if you'd like to learn the steps necessary to teach your dog to reinterpret upsetting context changes as good news. After all, your "reactive" dog is already noticing the many sights, sounds and smells around him. Rather than hoping he'll eventually ignore them, we can use his sensitivity as a key component in the training.
---
Note: This is a repeat workshop that has run previously under a different course number. Please review your workshop library to make sure this would not be a duplicate purchase.
---
Watch the Trailer
---
Lecture Publish Date: Sunday Oct 15th
Video Submissions Due Date: Sunday Oct 22nd @ 12pm noon PT
Feedback & Questions Video Publish Date: Wednesday Oct 25th
---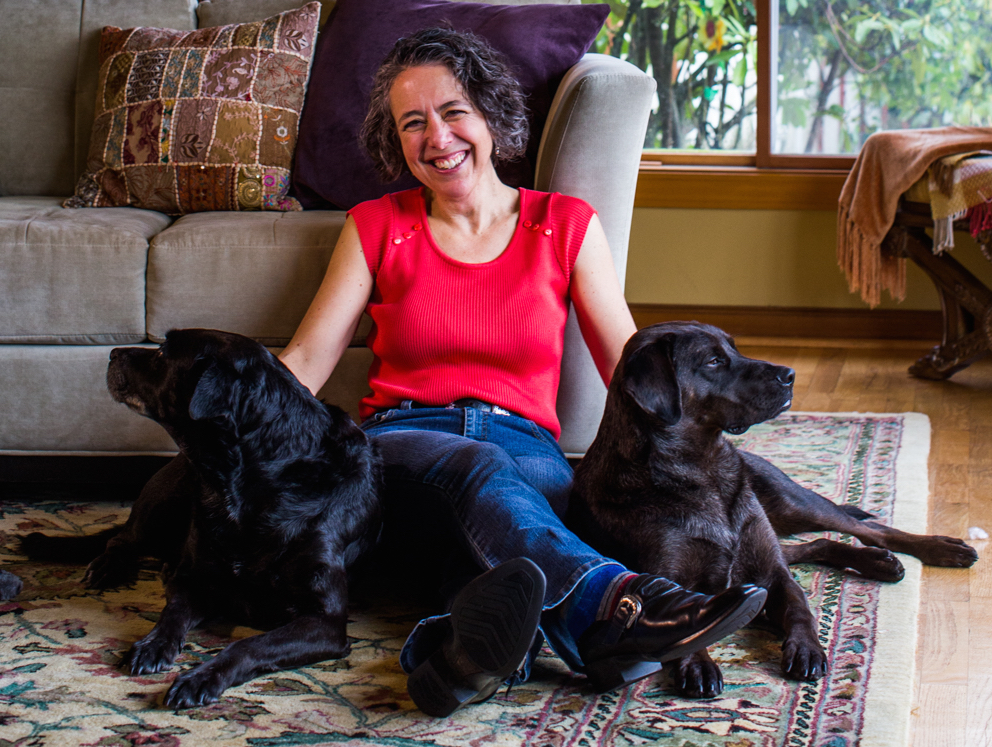 Guest Instructor: Kathy Sdao