Course Details
How to start and build amazing whistle sit responses for retriever field testing.
This workshop will demystify the process of getting great whistle sits at a distance, even when your dog is in full run toward a rewarding target, like a bumper, toy or birds.
Whistle sitting is a key skill for success in Retriever field testing, like Hunt Tests and Field Trials. Whistle sits are used to perform "Blind" retrieves that your dog didn't get to see. The judges tell you where the bird or bumper was placed and it's up to you to send and handle your dog to get her there as efficiently as possible.
Handling your dog to a blind retrieve requires the ability to stop your dog, when they go off course so you can give them an arm signal to get back on track. A whistle sit is how we do that. We teach the dog to stop running and sit to look at us, when they hear the whistle cue.
In this workshop you will learn the 4 main phases of the whistle sit process.
How to introduce the whistle sit behavior and add the whistle cue
How to teach and build value for the sit response at distances away from you
How to teach the whistle sit response while the dog is running to a valuable target
Inserting the whistle sit into your field retrieve and build bigger and bigger distance for you sit.
All of these steps use fun, positive reinforcement games to build value and clarity for the whistle sit cue response!
This method really works all the way to the Master level and beyond!
Watch the Trailer
---
Lecture Publish Date: Sunday Oct 8th
Video Submissions Due Date: Sunday Oct 15th @ 12pm noon PT
Feedback & Questions Video Publish Date: Wednesday Oct 18th
---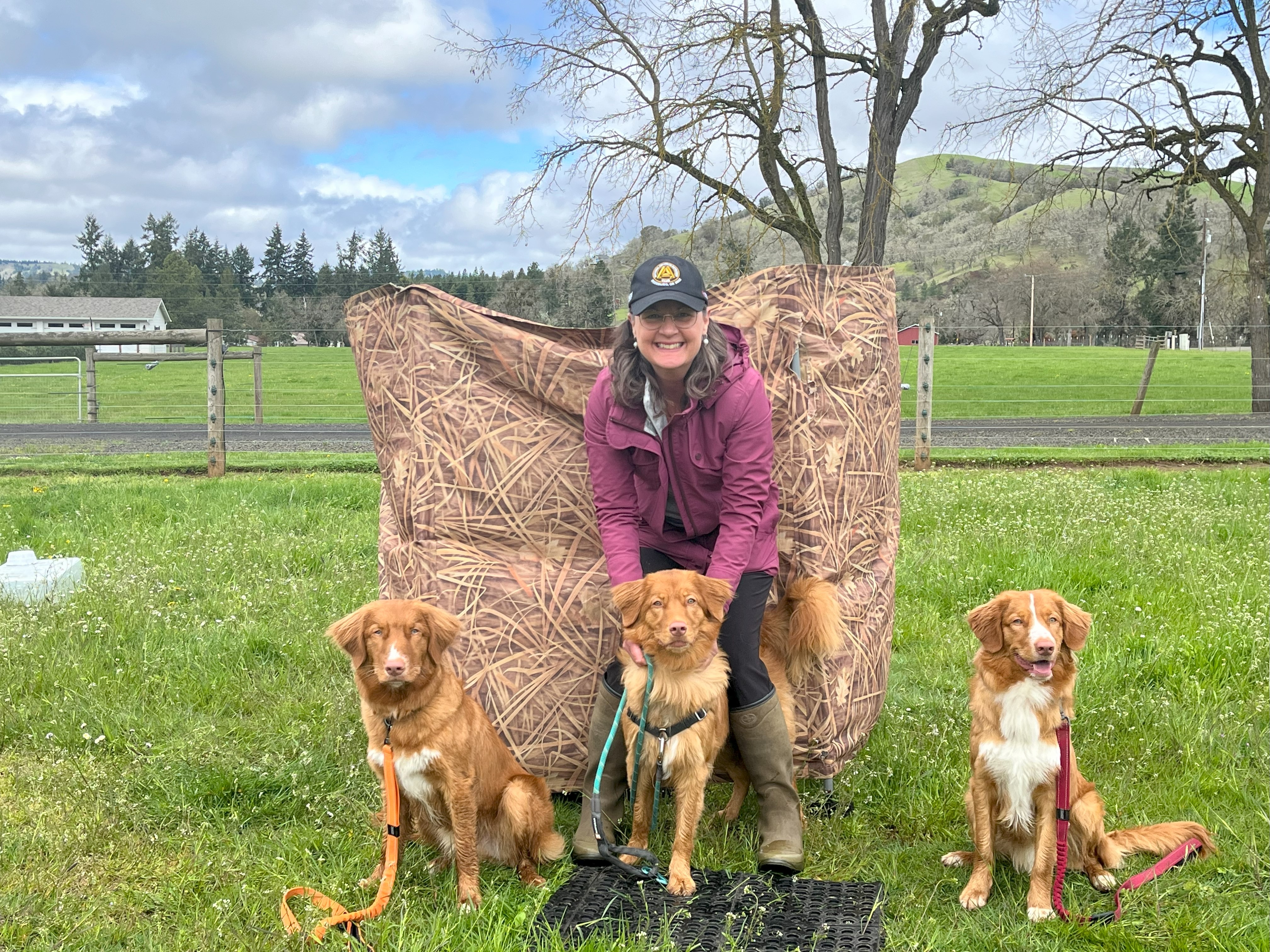 Guest Instructor: Jennifer Henion