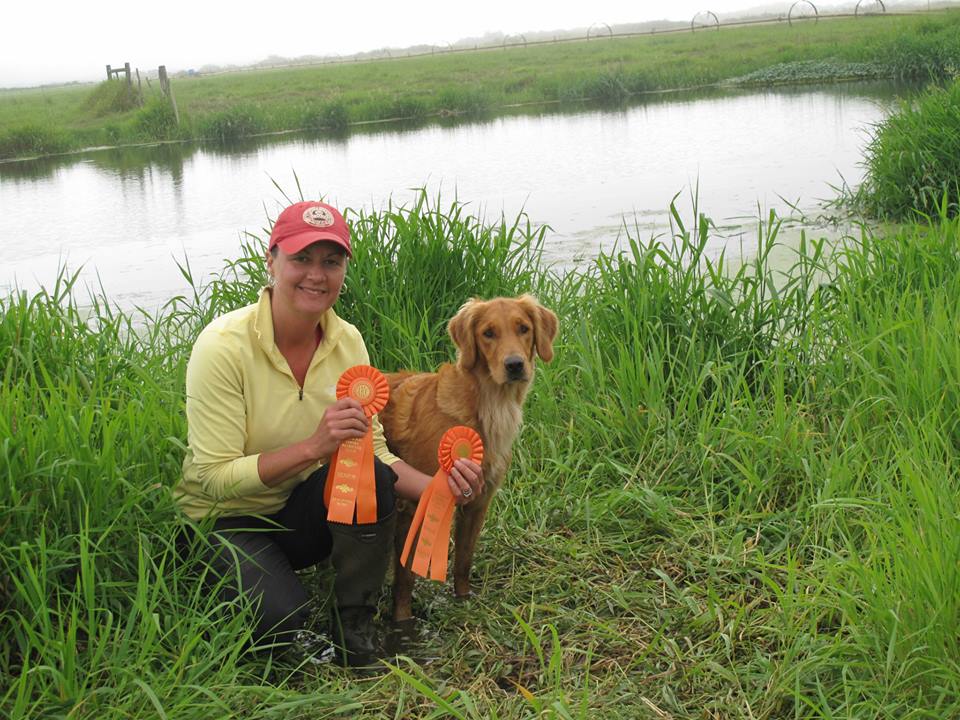 Biography for Jennifer Henion KPA-CTP
Jennifer Henion has dedicated her work the last 13 years, to develop positive training programs for Retriever Hunt Tests, Working Certificates and Field Trials
She has titled several dogs in AKC Retriever Hunt Tests and coached several students to earn Junior titles, Senior titles and Master Hunt Test passes, using positive reinforcement training. Retriever Field Trials are a huge passion as well, and she has run many Qualifying Stakes and Derbies with 3 different dogs.
Her Golden Retriever "Reggie" served as test dog for all 6 series of the Master National, Flight A in 2023, and has also earned Master Test pass, being a great ambassador of positive training for this sport.
Jennifer graduated from the KPA Dog Training Professional program in 2016. She has studied with some of the most influential positive reinforcement trainers in the world - with the goal of creating the most effective, joyful, and efficient training protocols for Retriever field work success.
Jennifer and her husband Dohn have four Golden Retrievers and live in Roseburg, Oregon.

You can find her work at https://www.fieldpuppy.com/