Course Details
Have you always dreamed of having awesome sidesteps? Learning to guide your dog in lateral movements while in the heel position can be incredibly beneficial! This ability enhances your dog's understanding of proper heel placement, allowing them to come closer to you, minimize crabbing or rear-end out behaviors, and correct crooked sits. Regarding front position, lateral movements can assist your dog in aligning themselves better and comprehending the concept of maintaining a straight front.
In the world of Rally, your canine companion will require the skill of executing sidesteps both while heeling and while in the front position. This specialized workshop is designed to equip your dog with these two essential skills: staying parallel to the hander during right sidesteps and moving laterally in front position as the handler steps to the side in either direction.
Having a good understanding of left pivots will be beneficial to working dogs. Before starting the lateral training, we'll briefly cover the steps to get dogs off the pivot disc. I invite you to join me in this enjoyable workshop to teach your dog some fancy sideways movement!
---
Note: This is a repeat workshop that has run previously under a different course number. Please review your workshop library to make sure this would not be a duplicate purchase.
---
Watch the Trailer:
Lecture Publish Date: Sunday Sept 24th
Video Submissions Due Date: Sunday Oct 1st @ 12pm noon PT
Feedback & Questions Video Publish Date: Wednesday Oct 4th
---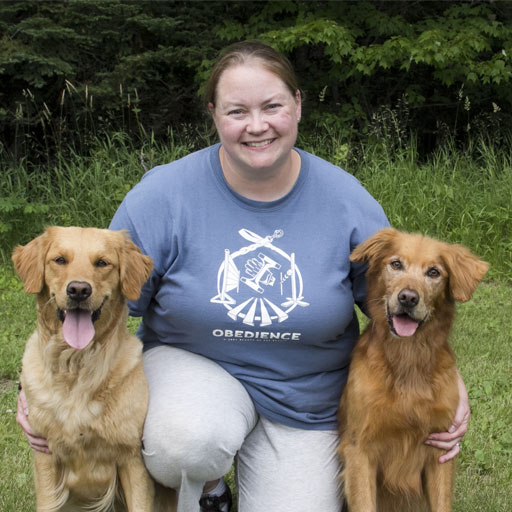 Instructor:
Nicole Wiebusch
Nicole Wiebusch CPDT-KA (she/her) has been competing in dog sports for over 25 years. Starting in 4-H, Nicole quickly became addicted to the sport of obedience and has been showing in obedience, rally, and agility ever since. (Click here for full bio and to view Nicole's upcoming courses)