Course Details
This class assumes a beginner's background in Control Unleashed patterns, either from Leslie McDevitt's books, or from the CU Pattern Games class last term taught by Julie Daniels CCUI, or from another CU foundation class. In this class we'll take a deeper dive into Control Unleashed solutions for dogs with big feelings. Whether your dog is an extrovert or an introvert, whether they need support at home or out and about, CU can help!
Our beloved TA, Kimberly Palermo CCUI, will be in the study group to answer questions and review video. She's been with Julie's CU classes from the beginning. The Julie/Kim team facilitates lots of discussion and welcomes all sorts of participation!
We'll use the foundation games you've already learned. We'll also learn more CU patterns from Leslie's most recent book, Reactive to Relaxed. And the newest CU games that have not yet appeared in a book. Two versions of Requested Approach Training, more work with default behaviors, Voluntary Sharing, LATTE, teaching Leave It, teaching your dog to choose Which Treat or Which Direction, etc. We'll strengthen your Down and Chill mat work under more distracting circumstances. We'll incorporate taking turns (and you don't even need a second dog!). The class will help you combine games and sequence them effectively for your own dog. The Gold students will have a chance to work on individual behavior modification projects, so the class is partly "handler's choice." It will be a busy classroom with a wide variety of interests in play and a lot of interesting discussion!
CU training plays well with other methods such as Cookie Jar Games and Empowerment training. We'll integrate CU patterns with current practices that are already working for you. Pattern combinations and sequences will be practiced, especially the Sudden Change Skill Set. Your dog's big feelings might be loud on the outside or loud on the inside. Your dog might be attracted to the world or avoidant. That's all OK. This is the class for putting together an individualized CU program for your dog.
Teaching Approach
This is a hands on training class. A lot of small food treats are used, and treats are more convenient than toys for most of this training. Kibble is ideal. In Control Unleashed patterns, the details of timing and reward placement are important. Some of the patterns are similar but each one has its own order of events. The reasons for doing things in a certain way are explained and always open for discussion. My Discussion Forum tends to be active and engaged. I invite Silver students to participate with short videos in certain discussion threads.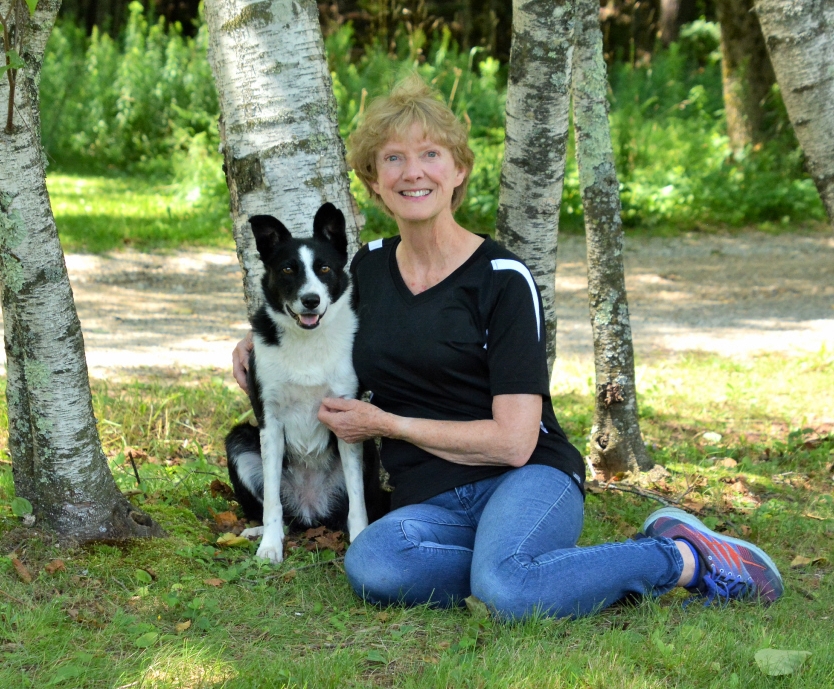 Instructor:
Julie Daniels
Julie Daniels (she/her) won her first award for writing in the fourth grade, and she was training dogs long before that. Today Julie Daniels is one of the foremost names in dog agility in the United States. She was one of the early champions of the sport and helped many clubs throughout the country...(Click here for full bio and to view Julie's upcoming courses)