Course Details
Great training happens in loops. Trainers set up their environment so that the wanted behavior is most likely to happen and then when that behavior does happen, a well-placed reinforcer is delivered. After that reinforcer is collected, the loop restarts. We all love watching training sessions that move seamlessly in that loop. Loopy training provides clarity and structure for your learner that makes training sessions feel easy and mutually enjoyable for both the learner and the teacher.
How can we achieve that in agility training? How do we make that happen during sequencing, during coursework, during our regular group class, or while training alone? In this workshop, Megan will go over the details to make loopy training a reality. You will learn how to choose your loops within coursework, decide which reinforcer works best, how to respond to errors, and how to transport your dog from the end of one repetition to the beginning of another to keep your training smooth and easy to follow.
Problem behaviors like sniffing, spinning, barking, biting, bar knocking, refusals, and even tunnel sucking creep in when there are cracks in our loops. When we learn to observe our dog's behavior surrounding the obstacles and coursework, we can identify the cracks before those problematic behaviors take over our training.
In this workshop, students will be given steps to train each piece of the loop and how to put those pieces together in a variety of ways that are critical to loopy agility training. Students will learn how to observe their loops and use that information to make informed decisions about increasing or decreasing the difficulty of the task.
Working spots for this workshop are suitable for agility teams of all levels. You need 2-3 ""agility"" behaviors. It could be as simple as: stationing, a cone/wing wrap, tunnel, one set of 2x2s, etc. We can create a variety of loops with any behaviors of your choosing! While this presentation will focus on agility, loopy training can be applied to ANY sport or training task - I encourage anyone interested in boosting their training game to sign up!
Watch the Trailer
This is a previously run workshop. Your purchase will provide access to both the original presentation recording and the student feedback recording. There is no opportunity to submit video or ask questions.
---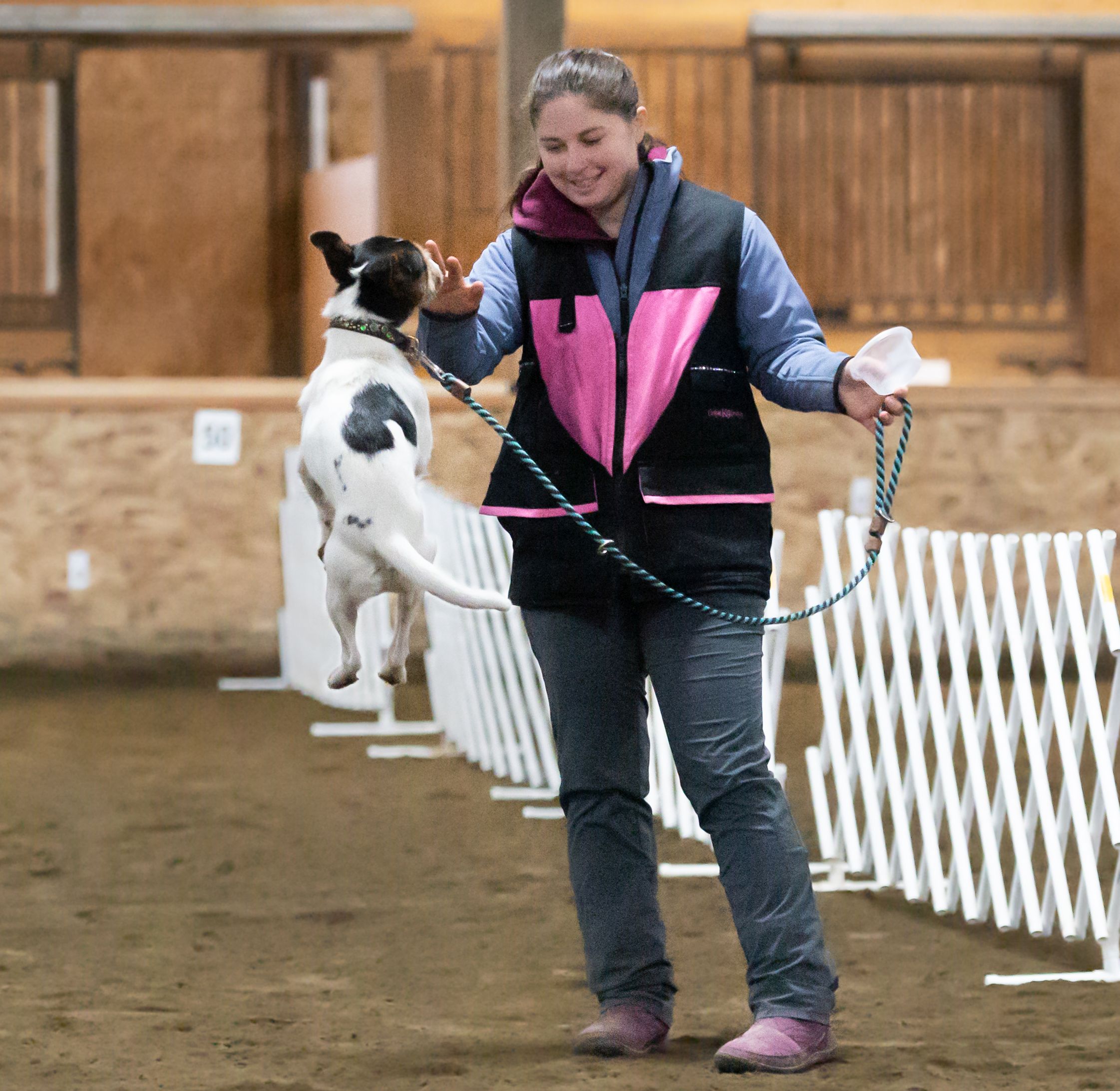 Instructor:
Megan Foster
Megan (she/her) has been involved in the dog sport world nearly her entire life. Though her family did compete in obedience, agility was Megan's passion right from the start. With over 20 years experience, she has competed with a variety of dogs...(Click here for full bio and to view Megan's upcoming courses)