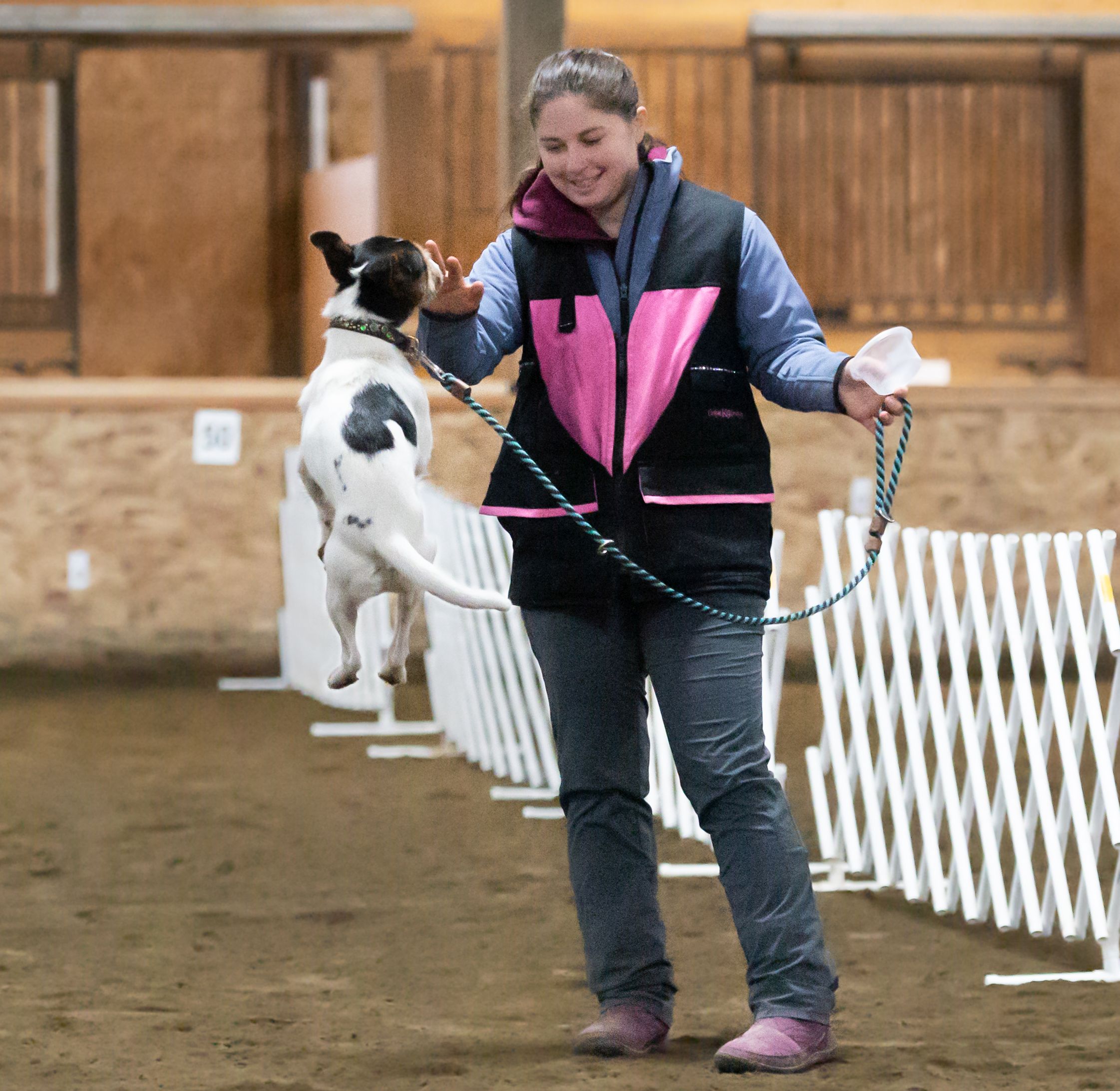 Megan (she/her) has been involved in the dog sport world nearly her entire life. Though her family did compete in obedience, agility was Megan's passion right from the start. With nearly 25 years experience, she has competed with a variety of dogs, including an American Eskimo and West Highland White Terrier, Shelites, Border Collies, and Parson Russell Terriers, and has worked with an even larger variety of breeds. She got her first dog, a Sheltie, when she was 7 years old and since then she has competed with six of her own dogs and seven dogs belonging to others. Her accomplishments include many ADCh (USDAA Agility Dog Champion) titles, MACh (AKC Master Agility Champion) titles, Regional and National Championships, and representing the US on the European Open in 2015. Megan was also a USDAA judge for over 10 years, providing valuable insight into course design, course analysis, and handling styles throughout the United States.
Megan has been teaching agility full-time, in person and online, for 10 years, through her training school, Synergy Dog Sports. Her passion for sharing knowledge with her students drives her to constantly be learning, growing, and evolving. Megan became a OneMind Dogs Assistant Coach in 2016 and finished her Coach Certification in 2018. She believes in developing a system of communication based on the dog's perspective and what dogs naturally understand and then individualizing that system for the humans that train and run them. Synergy Dog Sports is named for the truly great things a team can accomplish together when they focus on using the strengths of both the dog's mind and body and the handler's mind and body, and improving on any potential weaknesses.
Megan currently has three dogs of her own; Shock (10 y/o border collie), and Shrek (6 y/o parson russell terrier) and Sprint (1 y/o border collie), and lives with her partner, Graham, and his dogs, Skittles (14 y/o Sheltie) and Skrik (7 y/o border collie) in Stanwood, WA.
Website www.synergydogsports.com
Pronouns: Megan goes by she/her.
Megan's Current and Upcoming Courses
Self Study Classes - lectures available for purchase
Ask any competitor, from any sport and they will tell you: the difference between good competitors and great competitors is mindset. When it comes down to it, all the technica...