Course Details
Is your dog easily distracted by squirrels, food on the ground, people, or other dogs? Do you wish to have your dog's behaviors consistently reliable in various locations, not just at home? Whether you have a competition dog or a pet, this class is designed to bring immense benefits to both!
Drawing inspiration from Denise Fenzi's popular book "Beyond the Backyard," this class incorporates additional techniques tailored to competition dogs. Our focus is to teach your dog to listen and respond regardless of where the reinforcement is located, whether it's on your body or elsewhere. Furthermore, we will train your dog to perform behaviors effectively in different environments. A valuable skill your dog will acquire is the ability to redirect their attention back to you when faced with distractions.
Join this class and discover how to achieve cooperation from your dog consistently, even in public settings, when they're tired, and when reinforcement is not readily available. It's a class that benefits both competition dogs and beloved pets alike.
Enjoy the trailer!
Teaching Approach
Lectures will be released weekly on the first day of each week. Each lecture contains written information with short videos to demonstrate. Videos do not include captions or voiceovers. This class would work best with students that prefer written out instructions with video examples of each step and prefer a systematic approach to training. I will provide written feedback with additional video examples if necessary.
This class will have a Teacher's Assistant (TA) available in the Facebook study group to help the Bronze and Silver students! Directions for joining will be in the classroom after you register.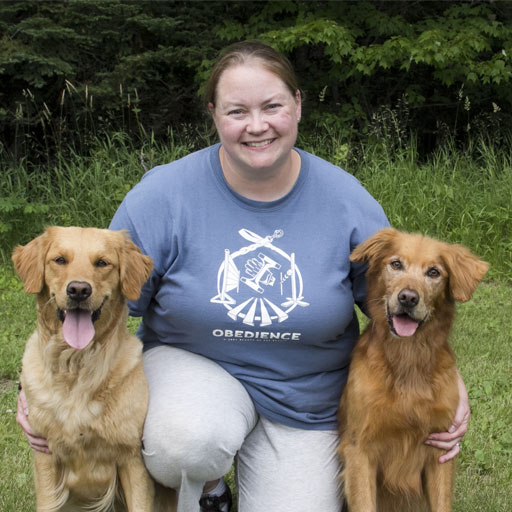 Instructor:
Nicole Wiebusch
Nicole Wiebusch CPDT-KA (she/her) has been competing in dog sports for over 25 years. Starting in 4-H, Nicole quickly became addicted to the sport of obedience and has been showing in obedience, rally, and agility ever since. (Click here for full bio and to view Nicole's upcoming courses)