Course Details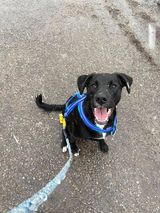 Stop Leash Pulling
Multiple Methods For Loose Leash Walking! Just as there are a multitude of great cookies recipes so are there many ways to teach and our dogs not to pull on the leash. Unfortunately, not one single way works for all dogs and many of the methods used can be quite dog unfriendly. Especially so because they don't always address the preparation work that needs to be put in before you actually venture out. Nor do they take note that there are many different types of Loose Leash Walking and just how hard it is for our dogs to walk with us.
In this presentation, we'll take a quick and brief look at the 3 basic types of LOOSE LEASH WALKING. Yes, there are 3 types, and how important it is for us humans to be consistent in the rule of NO PULLING NO WHERE NO HOW at all times but still give our dogs the opportunity to explore their world.
We then move to the preparation basics of teaching your pup where it pays off to be when walking with you through Off-Leash training around your home and yard. Within preparation work we consider how to make sure you're setting yourselves and your pups up for a pleasant walk and training session by expressing any energy through Get The YA YA's OUT games before you head out - how expecting calm and quiet at each transition point helps for the walk ahead. You'll see how teaching a GO SNIFF cue can be a good way to let your pup have a break from training and that sniffing can actually be used as a reward. On top of the preparation work there is also a brief look at the equipment that I've found beneficial for training – thinking harnesses, leashes and treat pouch.
From equipment and transitions we move into discussing and taking a look 4 of the most Dog and Human friendly as well as successful methods I've used for teaching your pup how to walk on a loose leash. There is a brief description and then you get to see the methods in action; where we reward our pups (close by our leg), how to reset your pup back into position beside you without jerking and how to hold your leashes at your home base (waist) so you can easily reward with the hand closest to your dog. Each of the methods are fun, easy to do and best of all Dog Friendly.
Watch the Video Trailer with Sample Clips: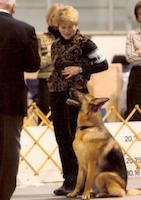 Instructor:
Heather Lawson
Heather Lawson (she/her) is a Certified Professional Dog Trainer - Knowledge Skills Assessed (CPDT-KSA) and also a Karen Pryor Academy Certified Training Partner (KPA-CTP), a CGN evaluator and a free-style judge. She has been training dogs and their humans for more that 20 years after deciding that...(Click here for full bio and to view Heather's upcoming courses)