Course Details
This class introduces handling techniques to your dogs, then proofs them and progresses them into short sequences. We will begin with the key skills Megan believes dogs need before sequencing should begin: commitment, keeping commitment, and following the handling. We will also focus on the handler's ability to see commitment and provide consistent, proactive cues. Next, teams will be introduced to each new technique either on the flat or with one wing and then on one jump. In order to develop balanced focus between the obstacle and handler, students will learn optimal reinforcement strategies to reward the dog for correctly following your handling. You will also learn about using reinforcers to proof these behaviors by using either-or training, Megan's favorite, to solidify your team's skills. Going from one jump to sequencing should feel easy and doable, without frustration. This class will show you how that can be done!
This class is perfect for those who have completed Agility Handler Mechanics and are looking to continue their agility training, but also is suitable for any agility team looking to start their sequencing in a systematic way or proof their agility skills.

NOTE: Gold Level Students need to have completed AG365 Agility Handler Mechanics at any level (Gold, Silver, Bronze) during the previous terms. If you did not participate in AG365 during the previous term and are interested in a Gold spot in Smooth Moves, please message me & we can discuss the suitability of this class for your team. I may request a video to assess prior to registration.


This class is a blueprint to how I work from traditional foundation skills and build to sequencing. Read more about it here!
Teaching Approach
There will be concept lectures that can get pretty wordy with demonstration videos that contain voiceovers. The exercise lectures will be broken down into step by step pieces with written and voiceover instructions, normal speed and slow motion demonstrations. Lectures are released several at a time throughout the week.

There is a natural progression to the skills and exercises that is consistent for every team, but everyone works at their own pace. Some modifications can be made for smaller spaces or less equipment, but minimum requirements are listed in prerequisites and supplies.
Feedback will either be typed with time-stamps or voice-over feedback so the student can see exactly what Megan sees when she gives her critique. If a student has a strong preference for one type of feedback (typed or video), Megan can accommodate!
I believe a solid understanding in how natural physical cues affect the dogs & some well-trained verbal cues sprinkled on top is really the perfect handling system. The well-trained verbals would be determined based on what each individual team needs. I add a verbal cue when my natural cues will not be enough on a consistent basis. I also choose the verbal cues based on the types of courses I plan to run. This class will focus most on the appropriate use of physical cues, but Megan is all about individualizing the coaching process, so you'll be able to discuss the use of verbal cueing as well!
This class will have a Teacher's Assistant (TA) available in the Facebook study group to help the bronze and silver students! Directions for joining that Facebook group will be in the classroom after you register.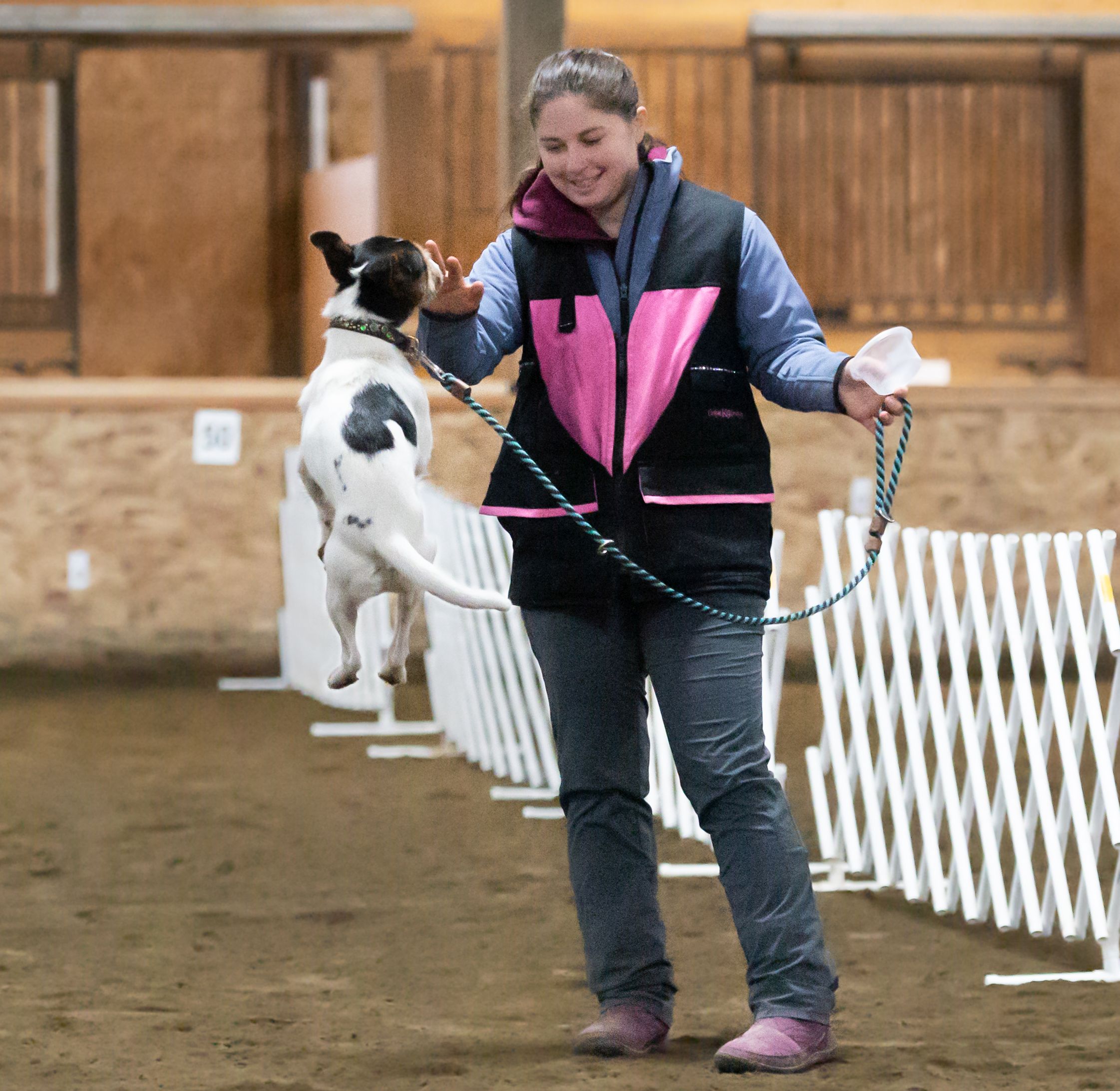 Instructor:
Megan Foster
Megan (she/her) has been involved in the dog sport world nearly her entire life. Though her family did compete in obedience, agility was Megan's passion right from the start. With over 20 years experience, she has competed with a variety of dogs...(Click here for full bio and to view Megan's upcoming courses)