Course Details
This class isolates the agility handler's physical cues, training them without the dog. Class participants will develop an understanding of how dogs respond to our physical cues and how to use those cues more effectively on an agility course. By isolating common movements, we will develop fluency in your communication with the dog. The handler who takes this course will be better prepared to teach their dog the skills necessary to confidently follow their handling.
Students will hone their eye, feet, and upper body cues neutral to any handling system. You will learn about the timing of cues, the position of your cues, and how to reward your dog for following those cues. As the class progresses, students will learn how these isolated movements can be combined to form common handling techniques and how to add the dog to the equation.
This class is appropriate for any level agility handler, including those brand-new to agility. Since we are working without dogs, proper agility equipment and field access are not required. However, if time allows and the student does have access to space & equipment, you may be able to add your dog to some exercises.
Teaching Approach
This class is a skills based class, but it is highly individualized for each team, based on their physical needs. Students will follow the same step by step exercises, but their feedback and modifications to exercises may be extremely different. Theory and discussion lectures are long, wordy, and without much for visual aids. Skills/exercises are broken down into step by step pieces, short demonstration videos, and some longer videos with voice over explanations.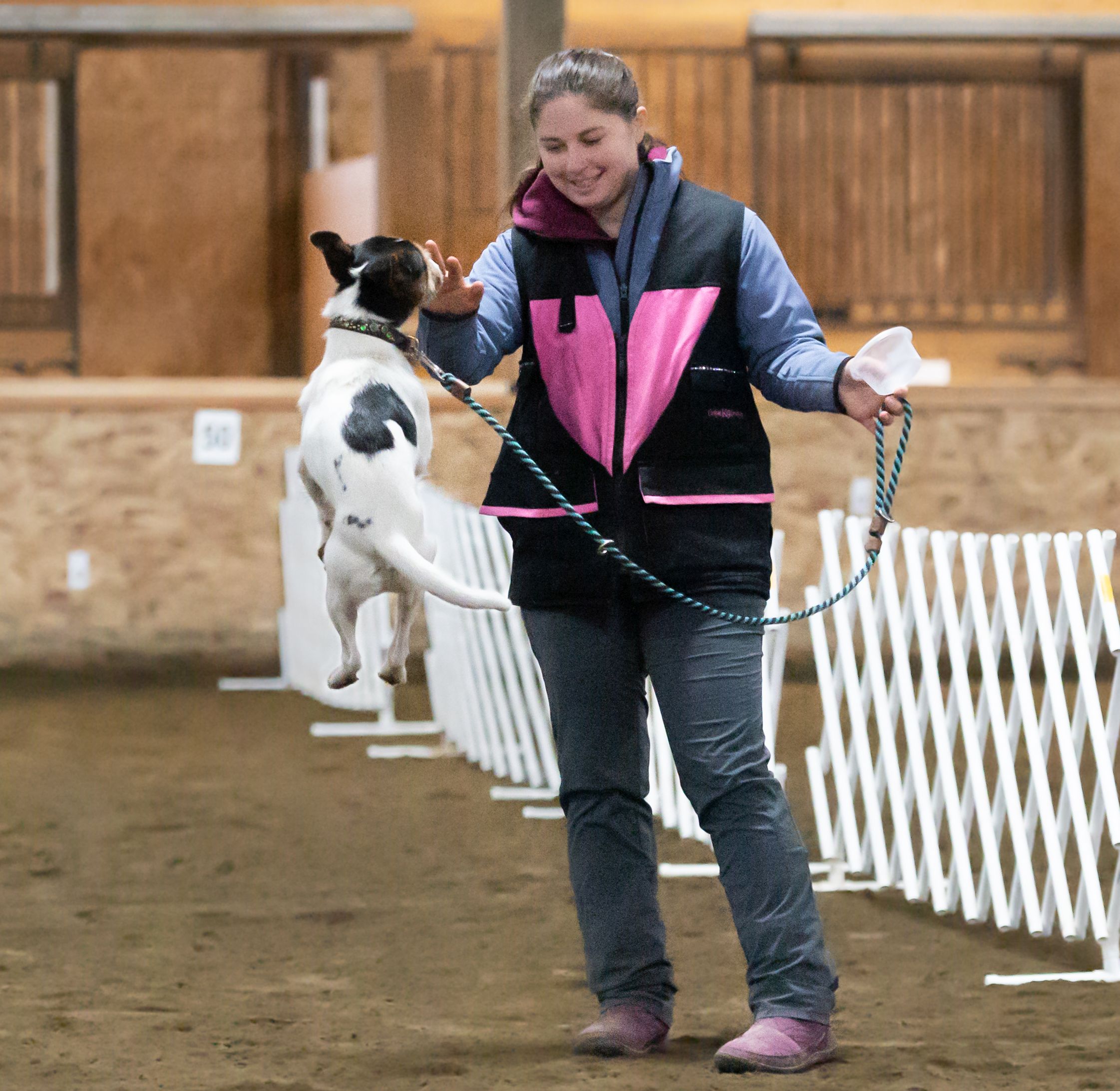 Instructor:
Megan Foster
Megan (she/her) has been involved in the dog sport world nearly her entire life. Though her family did compete in obedience, agility was Megan's passion right from the start. With over 20 years experience, she has competed with a variety of dogs...(Click here for full bio and to view Megan's upcoming courses)