Course Details
This course is designed to introduce the basics of post-processing. The software we will use is Adobe Lightroom Classic, but it is also possible to use Adobe Photoshop Bridge instead. Post-production work will emphasize enhancing our images, not "fixing" them. However, the skills you learn in class will allow you to fix your photos if you don't get it exactly right in the camera.
We will be using Lightroom Classic. You may use other photo editing software, but the instructor will be able to provide detailed technical support for only Lightroom (and equivalent processes in Photoshop).
Expect 2 assignments per week, plus additional submissions with revisions to your images based on instructor feedback.
Completion of Shoot the Dog and/or Expose the Dog is strongly recommended. You may sign up for a Gold level spot if you have not completed Shoot the Dog and/or Expose the Dog, BUT knowledge and a mastery of the basic photography skills from those classes will be assumed. This includes, but is not limited to, a strong understanding of and ability to use manual exposure mode to reliably take properly exposed photos. If you do not use manual exposure for most of your photography, this class will not be a good fit for you.
Computer skills required to be successful in this class:
Strong level of comfort with computers in general
Understand the directory structure of your hard drive (where image files are located)
Where to find files downloaded from a web browser
How to upload photos to Google Photos album
Create screenshots and upload them to a Google Photos album
Please see the Equipment requirements for this class in the "Prerequisties & Supplies" section below.
If you want to get started in Lightroom before the class begins (and I recommend that you do!), there are a TON of online resources to introduce you to the basics, many of them free.
If you need a good quick start for Lightroom, you can get one at "The Lightroom Queen" by signing up for their mailing list.
http://www.lightroomqueen.com/quickstart/
If you don't want to stay on the mailing list, just sign up, get the free ebook, and then unsubscribe right away. I have an email address that is only used for things like this so that it doesn't clutter up my main inbox. You could sign up for a Gmail account that you would then use exclusively for mailing lists and other things related to photography, including this class.
Teaching Approach
Lectures are released twice a week, along with a corresponding assignment that follows the lecture material. Students will submit homework for each assignment, as well as additional submissions with revisions to your images based on instructor feedback.
Some assignments include step-by-step instructions to follow to demonstrate that the student understands a skill. Some are more open-ended, leaving more of the choices for the student to make in how they complete the assignment.
Lectures are primarily written, with supplementary videos from a variety of sources on YouTube. Some videos may have subtitles, but it varies depending on the source.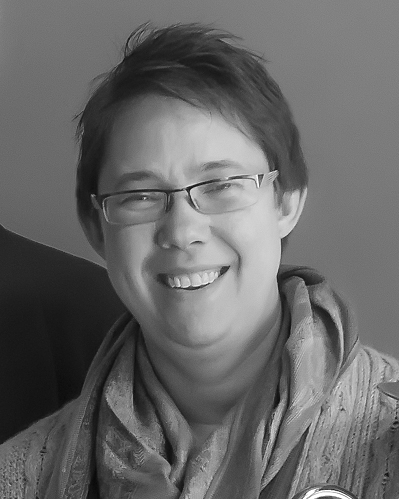 Instructor:
Amy Johnson
Amy Johnson (she/her) is the official show photographer for many of the premier agility events in the United States, including the AKC National Agility Championships, AKC Agility Invitational, USDAA Cynosport World Games, UKI US Open, and NADAC Championships, as well as numerous local trials, regional events, and breed national specialties. She has photographed a wide variety of dog sports, including agility, obedience, rally, and conformation. (Click here for full bio and to view Amy's upcoming courses.)