Course Details
If you're looking for a structured course designed to teach your dog the basic skills that every dog needs to know for success as a pet, sport or working dog, or all three, then this course is for you. This class will teach the trainer "how to teach," and how to prepare your dog to perform under increasingly challenging circumstances.
Sue Ailsby's Training Levels are being used by pet trainers, sport instructors, and working dog schools all over the world. Now you can let Sue guide you through them!
The training levels are designed to create a training base for ALL dogs. There are four Levels with behaviours designed to teach both dog AND trainer. Every lesson supports later lessons, with early behaviours taught, diversified, and proofed to provide a solid foundation for all later lessons, be they pet, sport, or working behaviours.
The focus of this course is not only the actual behaviors taught; the core is teaching YOU how to ensure that your dog can still perform under distracting conditions and when the "picture" looks different. We'll take a variety of basic behaviors (which we'll teach for those who need them and expand for those who have them) and teach you how to get them under a wide range of circumstances. In a nutshell, proofing, and generalization!
No matter what the future has in store for your dog, there are basic skills that will make both your lives easier, if your dog can perform them reliably under a variety of circumstances.
For example, a good pet needs to know how to be handled, to be groomed and cared for. She needs to come when she's called, to park herself on a dog bed and stay there while you eat or have visitors. She needs to ride calmly in a car, to stay away from your food, and...a few tricks to impress your friends wouldn't hurt either.
In addition, a good pet trainer needs to know how to apply the principles of training to new problems that crop up.
A good sport or working dog needs to be able to handle distractions, to stay focused on her performance, and to quickly and cheerfully learn new skills as you progress through the levels of your chosen sports
This class is the "correct" choice for almost anyone who wants to develop their dog to her fullest potential; regardless of future career path!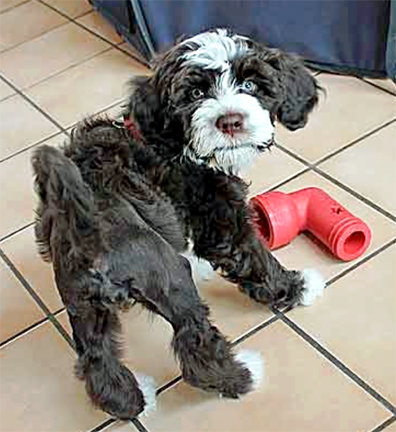 School? Already? Will that be fun?
Oh my yes, little one! You have no idea how much fun we're going to have!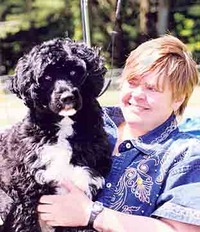 Instructor:
Sue Ailsby
Susan Finlay Ailsby (she/her) is a retired obedience and conformation judge. She has been "in dogs" for 54 years, having owned and trained Chihuahuas, miniature pinschers, miniature longhaired dachshunds, Australian cattle dogs, miniature schnauzers, giant schnauzers, and Portuguese...(Click here for full bio and to view Sue's upcoming courses)