Course Details
Learn how to care for your canine athlete while training, resting, or on the day of a big event. This class will focus on teaching you the skill of using your hands to work soft tissue to increase circulation, reduce healing time, and keep your dog feeling good between events and training sessions.
Canine massage can provide many benefits to any dog, but especially to a canine athlete. It doesn't matter if your dog is young or old, massage can provide benefits that will help them recover quicker from training or big events or heal faster in the event that your dog has suffered an injury. It has had documented success in reducing stress responses, supporting the immune system, and reducing pain response. It is even more important for healthy teams to maintain healthy muscle tissue, but also to empower you to recognize any physical changes in your dog that might indicate a possibly subtle injury or weakness.
You can expect to learn what "healthy and normal" feels like, how to feel muscular tension and how to release it, as well as what to do when you feel something abnormal for your dog. This class will cover basic canine anatomy and massage techniques, as well as teaching you how to effectively assess and track your dog's physical wellbeing. Each week will have homework that will focus on different techniques and how to apply them to your dog for the most effective results (and relaxing!).
Canine massage is not a substitute for veterinarian care but can be a fantastic supplemental therapy. Your knowledge of your dog's body and behavior is an incredible tool to help you and your veterinarian team locate any issues if they were to arise.
---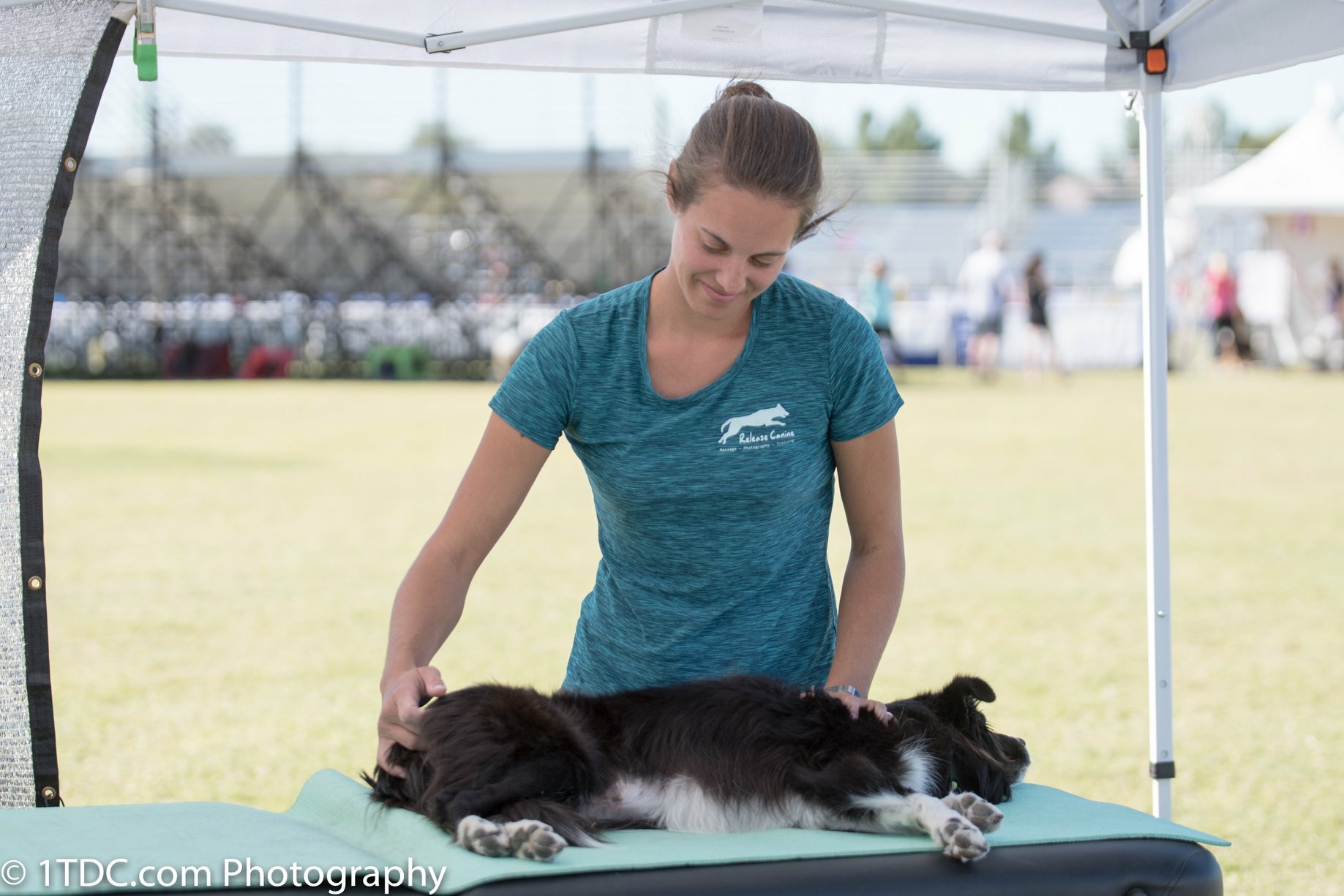 Guest Instructor: Aleks Woodroffe