Course Details
All athletes start with a balanced body and your dog is no exception.
In this workshop, you will learn functional fitness exercises that target the whole dog to develop a balanced body!
This workshop is appropriate for dogs of all life stages and career paths to include but not limited to, nose work, service and therapy work, agility, conformation, companion dogs and more! You will be learning how to structure your 6-week routine and will receive a printable 6-week workout schedule to follow to help keep you on track.
This workshop is open to handler and dogs of all skill level. If you have always wanted to try canine conditioning but didn't know where to start, this is the workshop for you. No prior fitness conditioning skills are required. This is where we establish them! You will also be given options to progress exercises so that you have work beyond this workshop.
There will be minimal equipment required and as always options given. Foam pads, platform of some type, foot targets (floor dots, yoga mat etc) pivot disc (paver, wood block etc) Any questions please ask.
---
Watch the Trailer:
---
Note: This is a repeat workshop that has run previously under a different course number. Please review your workshop library to make sure this would not be a duplicate purchase.
---
Lecture Publish Date: Sunday Aug 6th
Video Submissions Due Date: Sunday Aug 13th @ 12pm noon PT
Feedback & Questions Video Publish Date: Wednesday Aug 16th
---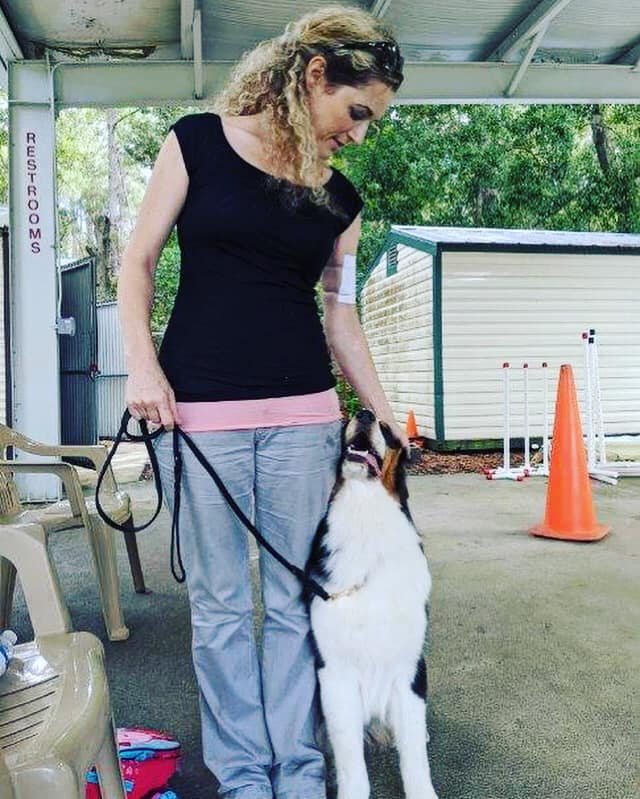 Guest Instructor: Ashley Escobar