Course Details
Let's teach your dog the skill of Cavaletti poles from the ground up and take their fitness to the next level!
Cavaletti poles are an excellent conditioning exercise that benefit all dogs of all life stages. This is a total body workout, so let's strengthen the whole dog and have some fun while we're at it.
Did you know that when your dog is performing the Cavaletti exercises they are increasing flexion of joints? Thereby, encouraging greater active range of motion and muscle strengthening through a greater range. This is powerful!
With a variety of easy to set up configurations, we can target specific muscle groups with this one conditioning exercise! This is an excellent way to work on collection and extension, "elastic strides".
You will need 4 - 6 Cavaletti poles and this workshop will include instructions on how to make your own.
This is the one exercise that all my clients and personal dogs do routinely. It is a fabulous way to add some mental stimulation into your dogs current routine and bonus it doesn't require a ton of space.
If you have any questions, please don't hesitate to ask me. Looking forward to working with you soon!
---
Note: This is a repeat workshop that has run previously under a different course number. Please review your workshop library to make sure this would not be a duplicate purchase.
---
Watch the Trailer:
---
Lecture Publish Date: Sunday Mar 5th
Video Submissions Due Date: Sunday Mar 12th @ 12pm noon PT
Feedback & Questions Video Publish Date: Sunday Mar 15th
---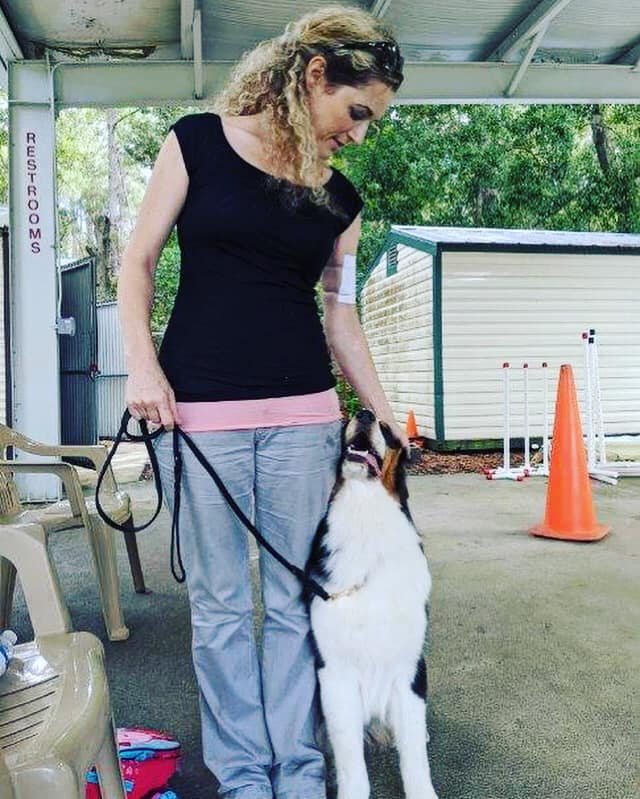 Guest Instructor: Ashley Escobar