Course Details
Are you curious about kicksledding? Do you have a dog who needs a great outlet for pulling or could benefit from structured outdoor exercise? Are you looking for a way to enjoy winter with your dog? Maybe you want to get out racing?!
This workshop will help you get started in the sport of kicksledding- where your dog pulls you on a kicksled over a snowy surface.
What is covered in this workshop:
* Choosing and fitting equipment: The kicksled, accessories, your dog's harness and lines
* Configuring your kicksled for pulling by one or multiple dogs
* How to get familiar with riding the kicksled (without your dog, first! Pedalling, steering and stopping).
* Trail requirements and grooming/maintenance
* Training and growing the pulling behavior:
--- backchaining
--- with a helper rabbit
* Introducing basic cues - groundwork and out on the trail:
--- line out
--- right and left turns
--- passing
* Common mistakes that deter pulling
* Safety considerations
Watch the Trailer:
---
Lecture Publish Date: Sunday Jan 22nd
Video Submissions Due Date: Sunday Jan 29 @ 12pm noon PT
Feedback & Questions Video Publish Date: Wednesday Feb 1st
---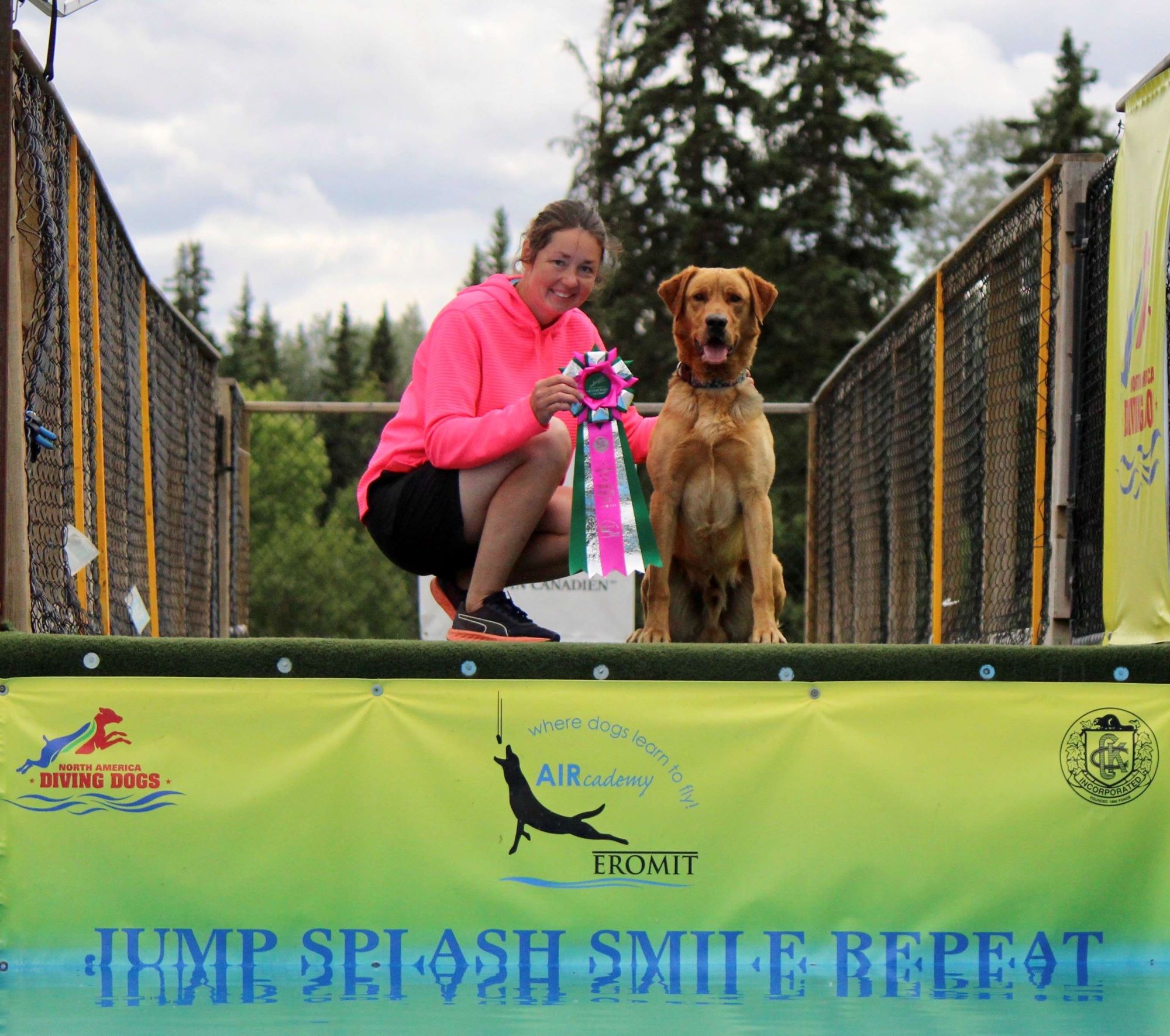 Instructor:
Erin Lynes
Erin (she/her) is a Karen Pryor Academy Certified Training Partner, North America Diving Dogs judge, CWAGS scent judge, and breeder of performance focused Labrador Retrievers under the "Eromit" kennel name. Erin's journey in dog sports began as a junior handler, ...(Click here for full bio and to view Erin's upcoming courses)