Course Details
Stationing is one of my favorite tools for agility dogs. With the use of a station, I can increase focus, layer in consent to my training, teach the concept of stillness to action, and bring clear structure to my training sessions! In this workshop, Megan will go over how she teaches stationing for agility and all of the potential uses including:
- waiting your turn for agility
- what to do when you are talking to the instructor
- default eye contact and stillness
- stillness to action (a concept needed for startlines & stopped contacts!)
- start buttons
- pattern games
Students will be given the opportunity to submit a video of their station training and application to an agility lesson!
---
Note: This is a repeat workshop that has run previously under a different course number. Please review your workshop library to make sure this would not be a duplicate purchase.
---
Watch the Trailer
---
Lecture Publish Date: Sunday Jan 8th
Video Submissions Due Date: Sunday Jan 15th @ 12pm noon PT
Feedback & Questions Video Publish Date: Monday Jan 23rd*
*Please Note: Instructor feedback date for this workshop has been adjusted
---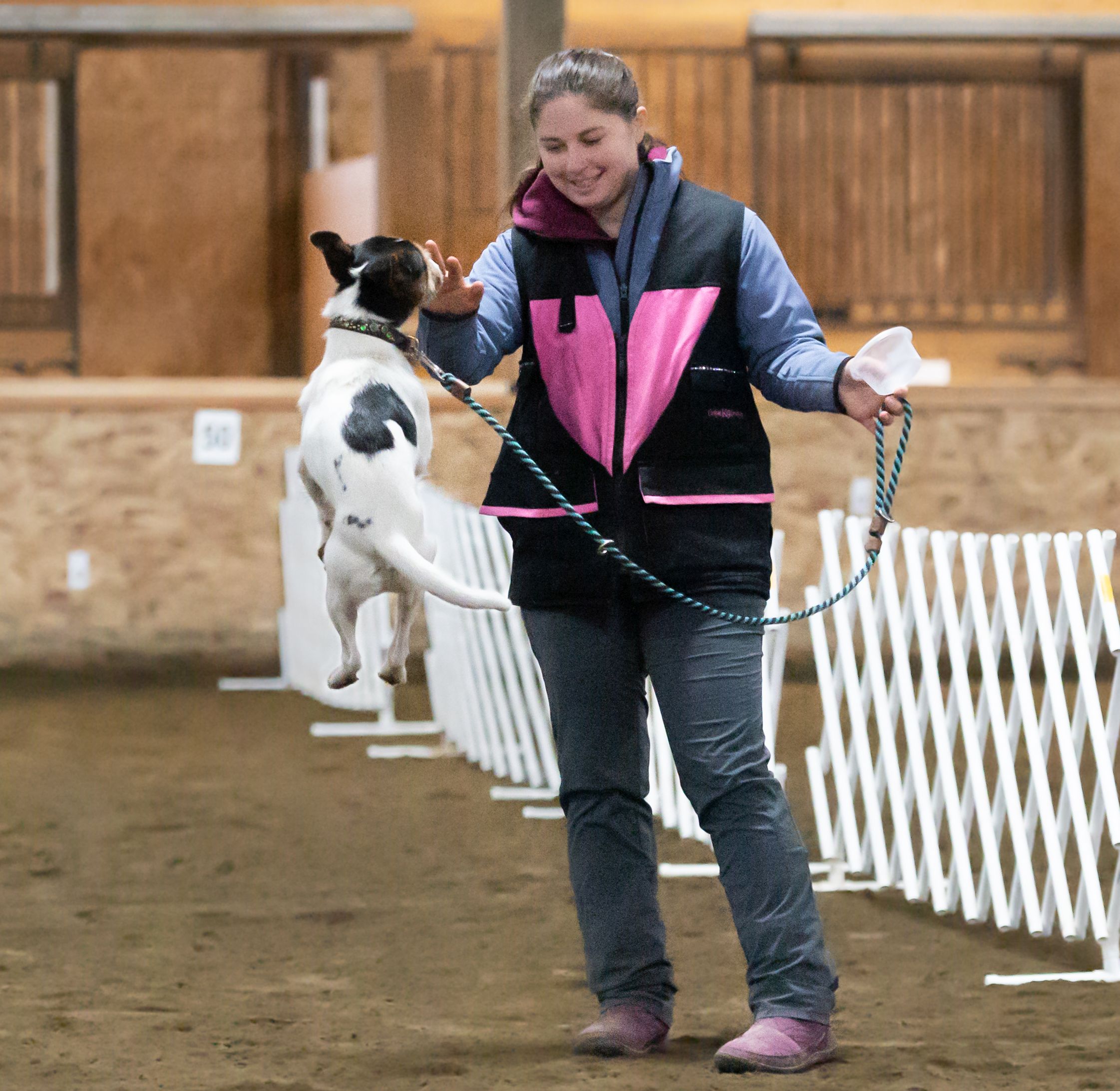 Instructor:
Megan Foster
Megan (she/her) has been involved in the dog sport world nearly her entire life. Though her family did compete in obedience, agility was Megan's passion right from the start. With over 20 years experience, she has competed with a variety of dogs...(Click here for full bio and to view Megan's upcoming courses)