Course Details
Are you struggling with over-arousal problems in training? With a dog who barks, spins, bits, does victory laps, or gets goofy?
Or maybe you have a dog who slows down, shuts down, or just plain quits when you're working together?
Or perhaps you have a poisoned cue that you just can't get rid of?
If any of this feels familiar, I have great news! You don't need yet another training plan, or some long, drawn-out and convoluted, counter-conditioning or desensitization program, to get your dog back on track.
What you need is to train smarter. More effectively.
To learn how to "hear" your dog when he whispers so that he doesn't have to shout.
Because over-arousal, shutting down, or quitting during training? These are the behaviour equivalent of your dog yelling. Of your dog having reached a point of frustration or confusion that leaves him no longer able think or respond effectively.
Enter: Loopy Listening!
Loopy Listening is a simple (but not always easy at the start) technique to help you spot your dog heading towards over-arousal or shutting down BEFORE it becomes a problem, and to nip it in the bud.
Loopy Listening involves applying the concept of loopy training in practice to identify the moment your dog starts feeling confused or frustrated, and to respond real-time so that he doesn't get worked up or shut down.
It's a method of training your eye so that you begin to "hear" the little behaviour whispers your dog gives long before he feels the need to shout.
And when we learn to "hear" and respond to their whispers? Both stress-high and stress-low behaviours decrease and disappear.
Even better, as you hone your Loopy Listening skills in practice, you'll find your dog becoming more confident, less anxious, and overall enjoying training a whole lot more!
I've lost count of the number of teams who've come to me with over-arousal and shutting down problems, or with poisoned cues, only to have the problem vanish—sometimes immediately—when they put Loopy Listening into practice.
Join me in this workshop to learn the concrete, systematic process of applying the concept of Loopy Listening in practice to eliminate your over-arousal or sensitive dog problems.
Bonus: By mastering Loopy Listening, you'll develop a new training superpower that will make working with your dog more effective, less stressful, and way more fun across the board.
What we will be covering:
- The fundamentals of Loopy Training
- How to create a clean training loop
- Understanding why a clean loop is so important
- Training your eye to spot breakdowns created by frustration or confusion, in real-time
- Knowing what to do when you see this breakdown
Practical exercises to put the above into practice, even well after the workshop is over, and fix your stress high / stress low problems once and for all!
What you'll need for this workshop:
- A simple behaviour that your dog can do comfortably and easily (ex: chin rest, nose touch, lie down, etc.)
- A basic understanding of clicker / marker training
- A video camera or phone with video capability
- A desire to improve your technical training skills
- Curiosity
Who this workshop is for:
This workshop will be most helpful for problems people encounter during the training process. In particular:
- Dogs who exhibit over-arousal problems during training, such as barking, spinning, zooming, biting, "hyper operant" or "throw out everything you know to get a cookie" behaviour etc.
- Dogs who show "sensitive dog" problems during training, such as shutting down, moving slowly, freezing, slow progress, anxiety, not offering behaviours, or just plain quitting.
- Dogs who appear to be "slow learners", who appear not to enjoy learning or training in a particular sport, or learning and training in general.
Who this workshop is NOT for:
- Dogs who do great in training but show arousal or shutting down problems in competition (this is a handler mindset issue!)
- Dogs who have serious medical reasons for their over-arousal or sensitive-dog behaviours (that said, Loopy Listening may still be a very helpful tool to add to your toolbox when working with such dogs)
Questions? Email me at helene@helenelawler.com. I hope you'll join me!
---
Note: This is a repeat workshop that has run previously under a different course number. Please review your workshop library to make sure this would not be a duplicate purchase.
---
Watch the Trailer
---
Lecture Publish Date: Sunday Nov 27th
Video Submissions Due Date: Sunday Dec 4 @ 12pm noon PT
Feedback & Questions Video Publish Date: Wednesday Dec 7
---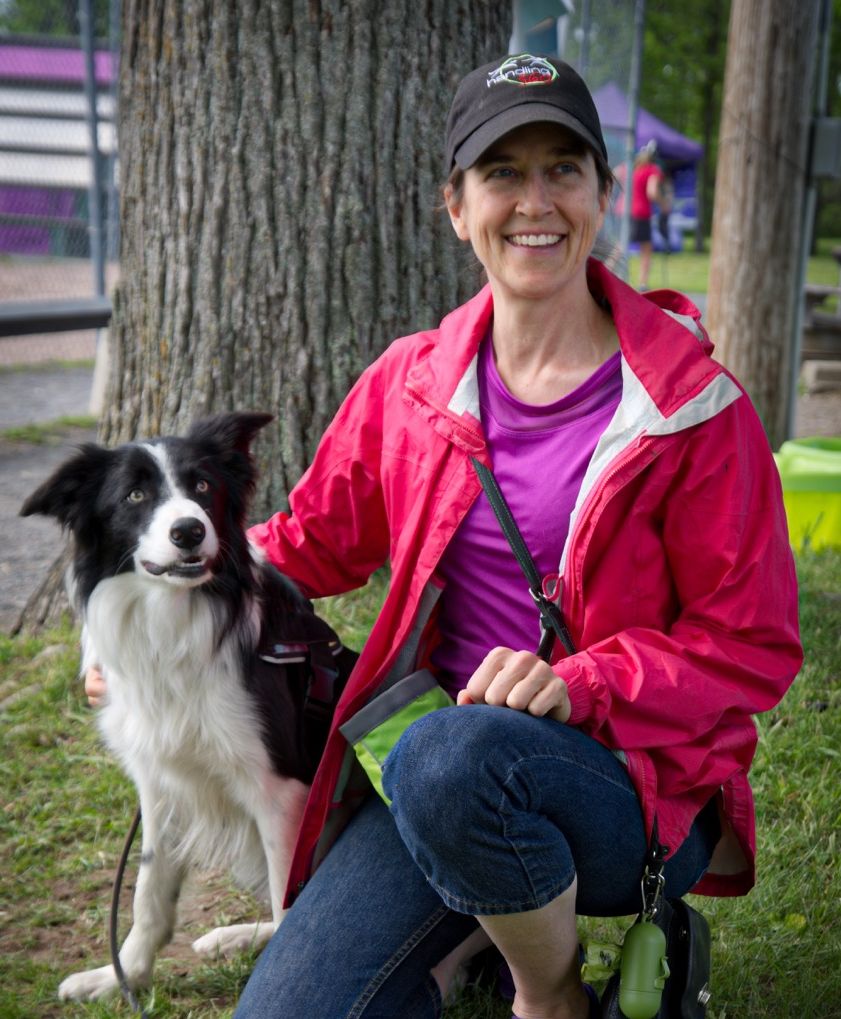 Instructor:
Helene Lawler
Hélène Lawler (she/her) got her first dog, a border collie named Jake, in 1989 and has been training dogs ever since. Over the years, she has trained in obedience, search and rescue, protection sports, rally, tricks, and freestyle, among others. She discovered agility in 2004, and herding in 2005, which have become her main focus and passion in dog sports. (Click here for full bio and to view Hélène's upcoming courses)