Course Details
The goal of this course is for your dog to be able to weave 12 consecutive poles with confidence, accuracy, and joy. It is a good course for newcomers, for retraining dogs who have a problem, and for dogs who are well started but may have a weakness in any element of weaving skill.
Some dogs begin to drive through the slalom happily with very little training. Other dogs feel foreign and flat-footed in there. Both extremes have strengths and weaknesses. Both extremes are welcome in this class!
We will use clickers and voice markers, cookies and toys and party games. You will need to learn your dog's reinforcement hierarchy so that we can use differential reinforcement as weeks go on.
You will NOT need fancy equipment. Of course it's great to have weaves, and they are a great agility investment. But it will not be necessary to have 2x2's or regulation weave equipment. We can teach behaviors and concepts with substitutes like fencing stakes or reflective stakes, "zoner honers," pvc pipe over metal base, or stick-in-the-ground poles. You get the idea. I will be sure to demo some of the non-regulation options, I've used many of them. They can make your dog very smart!
We will embrace both the mental and the physical game of weaving. We'll work with concepts and with patterns of behavior. We will notice and learn from the individual ways of going. Most important, we will build desire and confidence and accuracy in measurable increments, so there will be no need to rush any one element of the process. The course is designed to help you build skills at your own pace so that you can have it all.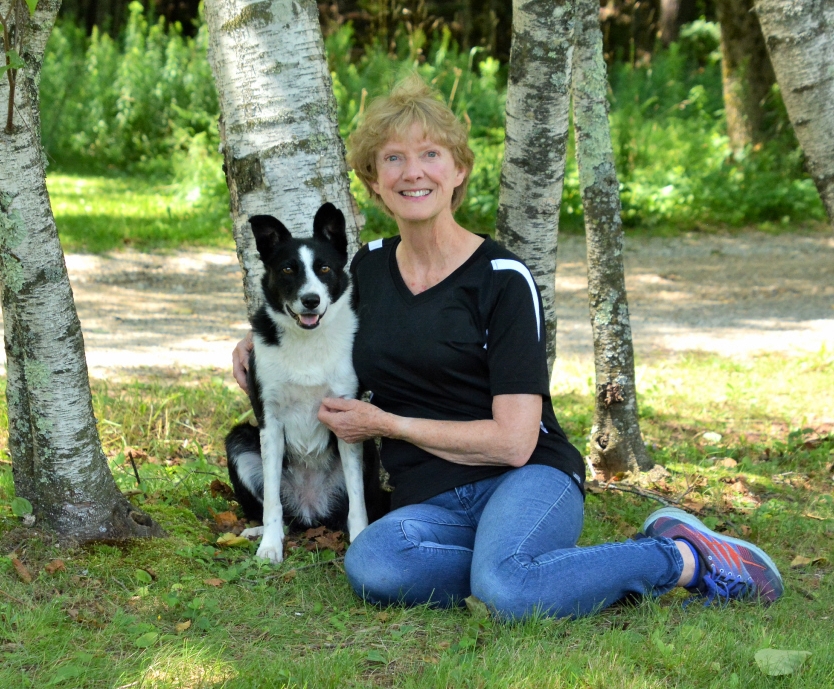 Instructor:
Julie Daniels
Julie Daniels (she/her) won her first award for writing in the fourth grade, and she was training dogs long before that. Today Julie Daniels is one of the foremost names in dog agility in the United States. She was one of the early champions of the sport and helped many clubs throughout the country...(Click here for full bio and to view Julie's upcoming courses)