Course Details
This is the third class in my popular Drills and Skills series. With all training we need to maintain skills, progress skills, and then be a little more ambitious to try something more difficult! Our dogs are amazing and are usually up for the challenge! They are capable of more than we think! This class will push you more out of your comfort level so make sure your dog will be up for it too!
This is a perfect class to get new ideas for setting up your training. The focus will be on hide placement challenges and easy to setup drills that can mostly be done inside or in small spaces. Some drills will require larger spaces. Handling review and suggestions will be included in feedback as well.
Details will be provided for each drill - purpose (why), how to set up, what to expect and some boundaries/rules for each search! Since setups will be more challenging, there will also be some less demanding but fun and different setups! Training new and different setups will help our dogs work through different scent puzzles and challenges.
Teaching Approach
My fundamental approach in teaching is to keep things simple. Peel it away and then push a little more. We should always be working on closing gaps, maintaining skills and achieving fluency and growth. I will assess your handling and mechanics where applicable to see if it's helping or hindering the search.
Lecture content is written with video examples. They are designed to be watched and to follow the ideas presented in the lecture. Lecture videos may run from 30s to 3 minutes long. The lectures are designed to help a student understand the purpose of the drill and how it might vary by dog. Care is taken to keep lectures short. Each week 3 drills are rolled out at the start of the week. This class will work best for students who learn by reading text lectures, watching videos and who like having structured lesson plans.
This class will have a Teacher's Assistant (TA) available in the Facebook study group to help the Bronze and Silver students! Directions for joining will be in the classroom after you register.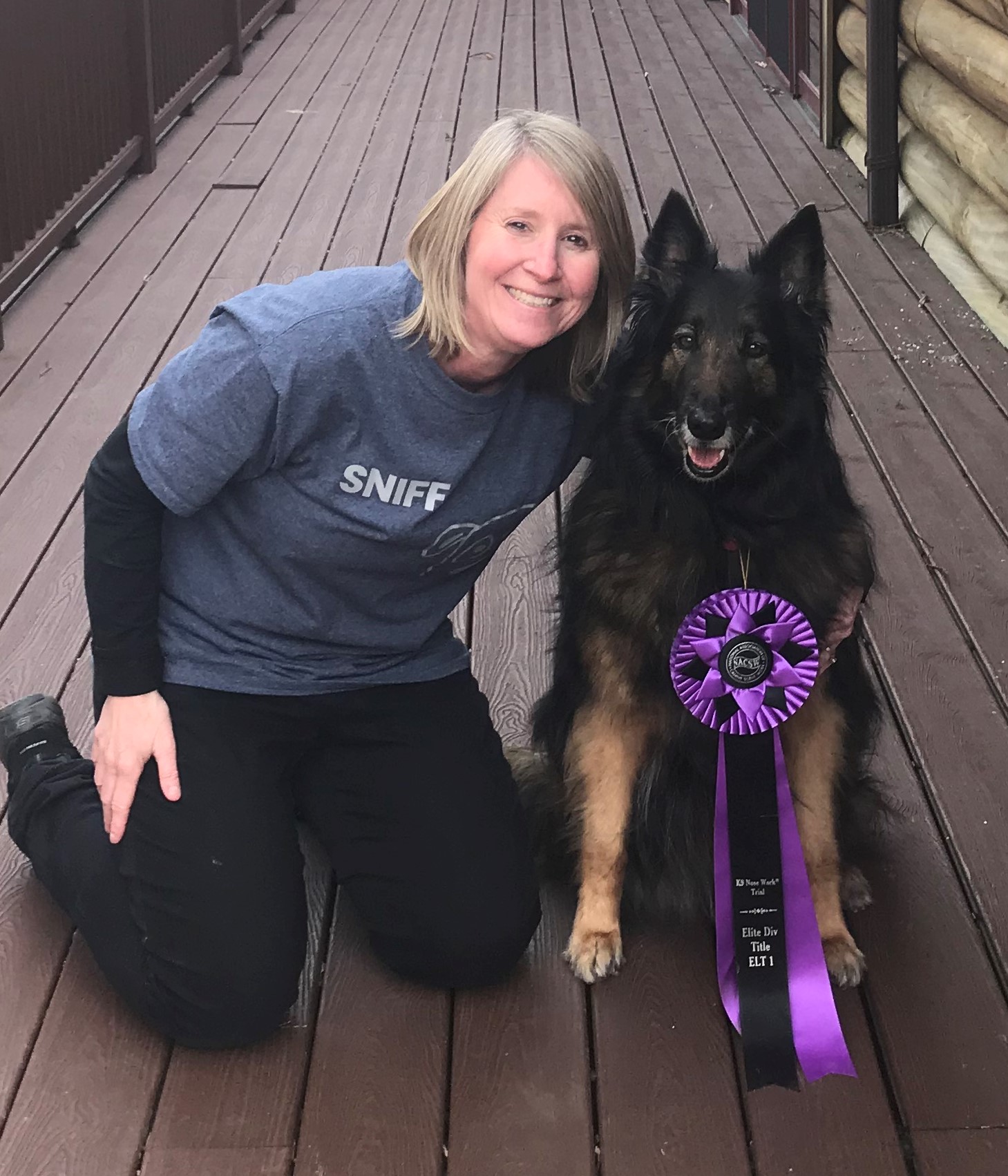 Instructor:
Julie Symons
Julie Symons (she/her) has been involved in dog sports for over 25 years. Starting with her mix, Dreyfus, in flyball, she went on to train and compete in conformation, agility, obedience, herding and tracking with her first Belgian tervuren, Rival. Rival was the first CH OTCH MACH Belgian...(Click here for full bio and to view Julie's upcoming courses)