Course Details
There are a lot of skills and mechanics involved when working close hides. We want our dogs to move off from the hide and continue to sniff out the next odor. We want them to not re-indicate if they return to a hide. However, we also want to allow the dog to work near a previous found hide as they are solving the next hide location.
**If you took my NW325 Purposeful Drills for Progressing Skills class, this workshop covers the same close hides topic.
I am specifically not labeling this as "converging odors" since I don't look at them that way. If we think of them as converging, we assume a higher difficulty level! Dogs have great natural skill for dissecting scent cones. Hides generally do not COMPLETELY converge or overlap and there is almost always a division of the scent plumes that a dog can discern.
The challenge lies in the details! Can the dog transition quickly from working one hide to the next? Does the dog know a found hide will not repay? How are we handling and cuing our dogs to be successful?
It's also important to note that not all close hides are created equal! Small areas, big areas, different odors, same odors, different strength of odors … the list goes one! Additionally, handlers may not remember the exact location of each close hide and might believe they found the one they hadn't or call the same one twice!
In this workshop, I will lay out a systematic way of working close hides that build confidence, consistency and clarity for the Nosework team!!
---
Lecture Publish Date: Sunday July 24th
Video Submissions Due Date: Sunday July 31st @ 12pm noon PT
Feedback & Questions Video Publish Date: Wednesday Aug 3rd
---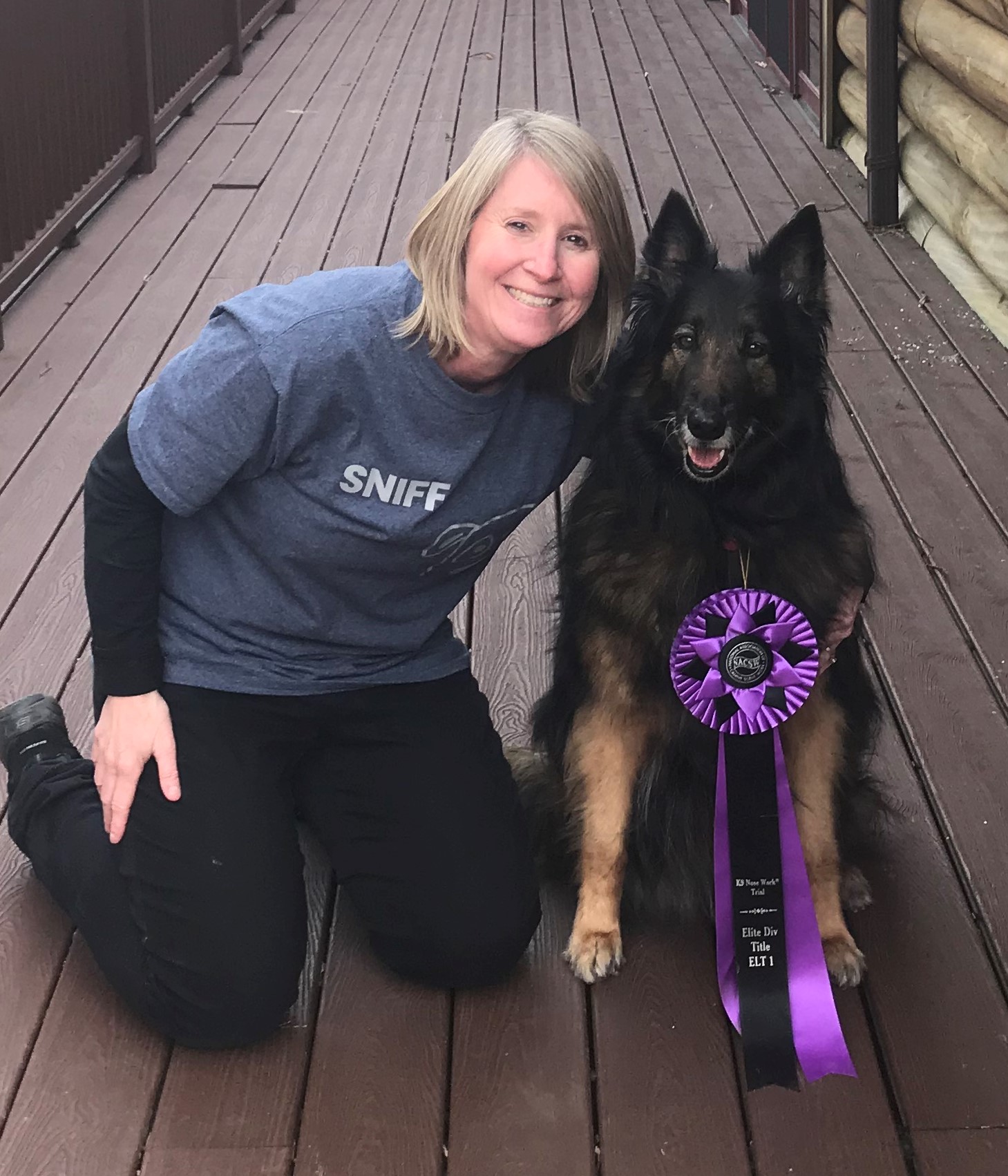 Instructor:
Julie Symons
Julie Symons (she/her) has been involved in dog sports for over 25 years. Starting with her mix, Dreyfus, in flyball, she went on to train and compete in conformation, agility, obedience, herding and tracking with her first Belgian tervuren, Rival. Rival was the first CH OTCH MACH Belgian...(Click here for full bio and to view Julie's upcoming courses)