Course Details
Do you feel like all of your hides seem to be similar or that you or your dog is a little bored? It could be that you need to introduce more variety to your setups. If we always set hides using the same or similar style, we can accidentally mold our dog's searching style in a way that can cause gaps. This class is all about helping the newer team to build variety and FUN into their searching by providing setups to help you touch on key skills and close those gaps! (or never let them have gaps them to begin with!)
This class is a GREAT way to give your training a boost and will help you to conquer your goals in small bites and less time commitment.
This class is intended for the newer team... if you can train in novel locations, this is the perfect class for you! We will be doing a variety of single and multiple hides. Some can be done at home or if you have access to an indoor area. You can also accomplish a lot by seeking out exteriors and vehicles! And we will make Containers FUN too!
This class will include 4 to 5 different setups per week. The setups will include problem solving, skill building, proofing, and drills in a way that you can either pick and choose or do them all! Some teams may decide to practice some of the setups multiple times and some times may decide to just do what they have time for. Feedback will include discussion about hide placement, odor behavior, building confidence/motivation in your dog, odor obedience, and handling!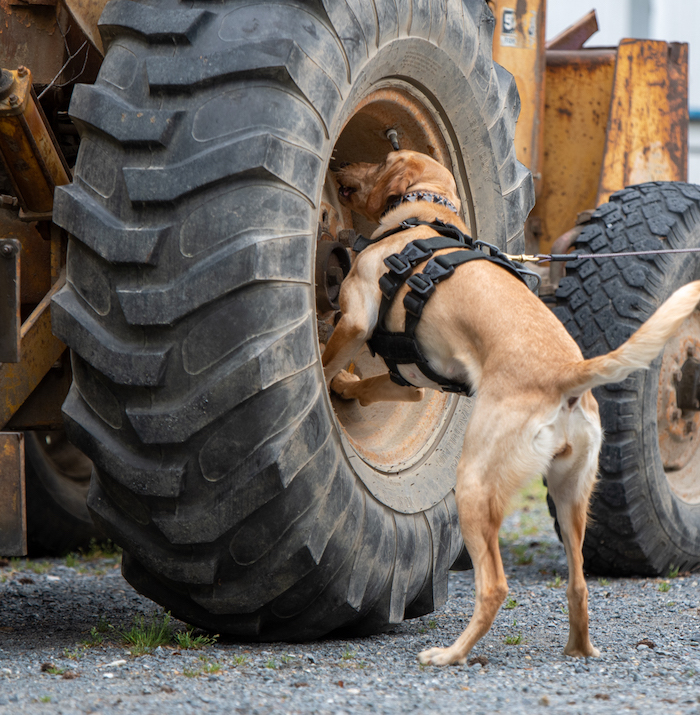 Teaching Approach
This course will include one lecture per setup. The instruction will be written with short videos of example searches. The student may need to adapt the example to their own situation. Lecture videos may run from 1 to 4 minutes long, with the average between 1-2 minutes. The lectures are designed to help a student understand the purpose of the topic and how its application might vary by dog. Care is taken so that learners who learn by both watching and reading will be successful.
This class will have a Teaching Assistant (TA) available in the Facebook discussion group to help the bronze and silver students! Directions for joining can be found in the classsroom after you register.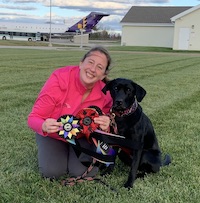 Instructor:
Stacy Barnett
Stacy Barnett is a top nosework competitor and trainer, being the first handler to title multiple dogs with multiple Summit Level titles in the National Association of Canine Scent Work (NACSW), (Judd SMTx3, Brava SMTx2). Stacy has been a faculty member at Fenzi Dog Sports Academy since 2015 (Click here for full bio and to view Stacy's upcoming courses)