Course Details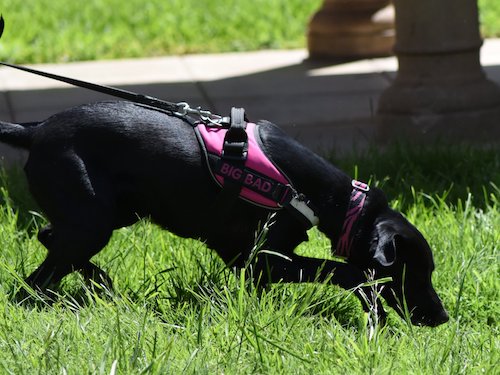 Searching Fun for Enrichment and Confidence Building
Did you know that sniffing actually FEELS GOOD to the dog? Get in on one of the best activities to burn excess energy and to build confidence with this course! Yes, you CAN tire your energetic dog out in just a few minutes a day by just letting them SEARCH. This course gives you a step-by-step formula to get your dog hunting for their favorite treat or toy in a way that will keep them engaged and primed for learning.
Nosework activities also build confidence. Why? Because when we set searches in a way that encourages our dog to explore and work their environment, the dog develops positive feelings that translate into lower anxiety and overall mastery of their surroundings. When the dog is challenged with problem-solving searches, you give your dog the tools to feel good about their environment. This approach to teaching the dog to search taps into all the feel good parts of the brain.
This program is great for young puppies, energetic adolescents, adults who need enrichment, and seniors who need cognitive stimulation. Searching is for every dog!
In this course, we will explore:
Sniffing and Searching Benefits: Using up that excess energy and building confidence
Introducing searching skills
Introducing Problem Solving… the How and the Why!
Using your new searching skills to build confidence
Where to learn more!!
And if you get completely hooked and would like to try Nosework as a Sport, this course will give you valuable skills that are completely transferable to a competitive context.
Let's get Sniffing!!
Watch the Video Trailer with Sample Clips: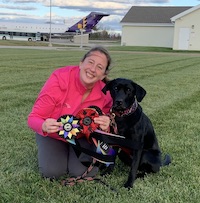 Instructor:
Stacy Barnett
Stacy Barnett is a top nosework competitor and trainer, being the first handler to title multiple dogs with multiple Summit Level titles in the National Association of Canine Scent Work (NACSW), (Judd SMTx3, Brava SMTx2). Stacy has been a faculty member at Fenzi Dog Sports Academy since 2015 (Click here for full bio and to view Stacy's upcoming courses)