Course Details
First Things First is the new puppy owner's guide to building strong skills and social behaviors -right from the start!
With a progression based on my board-and-train puppy program, this sequence of layered skill building and cultured exposures will help you start working with your puppy from the moment you bring him or her home, in a way that promotes learning fun and prevents overwhelm for both of you. Whether your puppy is destined to be a beloved family pet or a future competition star, a foundation that focuses on building communication, confidence and life skills is the first step to a bright future. The class is ideal for puppies in the 2-5 month range but would also provide a great framework for any older puppy or dog that is new to your household or experiencing structured learning for the first time.
The class topics will include reinforcement skills (food and toys), building productive patterns, socialization strategies, and confidence building exercises. Interwoven throughout the lectures and demos will be discussion around ways to help discover your puppy for the amazing individual that they are, as well as strategies for how you can help meet their unique needs and thus allow them to blossom!
Check out this trailer for a sneak peak on some of the skills we'll be working on:
Teaching Approach
Lectures are released at the beginning of each week. Written instructions for each exercise are accompanied by short video demonstrations. Video demonstrations are primarily with baby puppies in the learning process so- REAL learning happens in the demos! Occasionally, older puppies in the learning stages are also used to demo specific exercises.
Many exercises build on skills learned in previous weeks as the class goes on, in a layered approach to learning. Many exercises involve being able to get down to the puppy's level, bending to deliver reinforcement or play games.
Feedback is detailed and is primarily written, but occasionally may contain photos or diagrams for improved clarity. Gold and silver students can expect to receive individual adaptations to exercises as needed to best suit the handler or puppy. All students will find value in following the homework threads and in sharing experiences with each other through the discussion forum or facebook student group.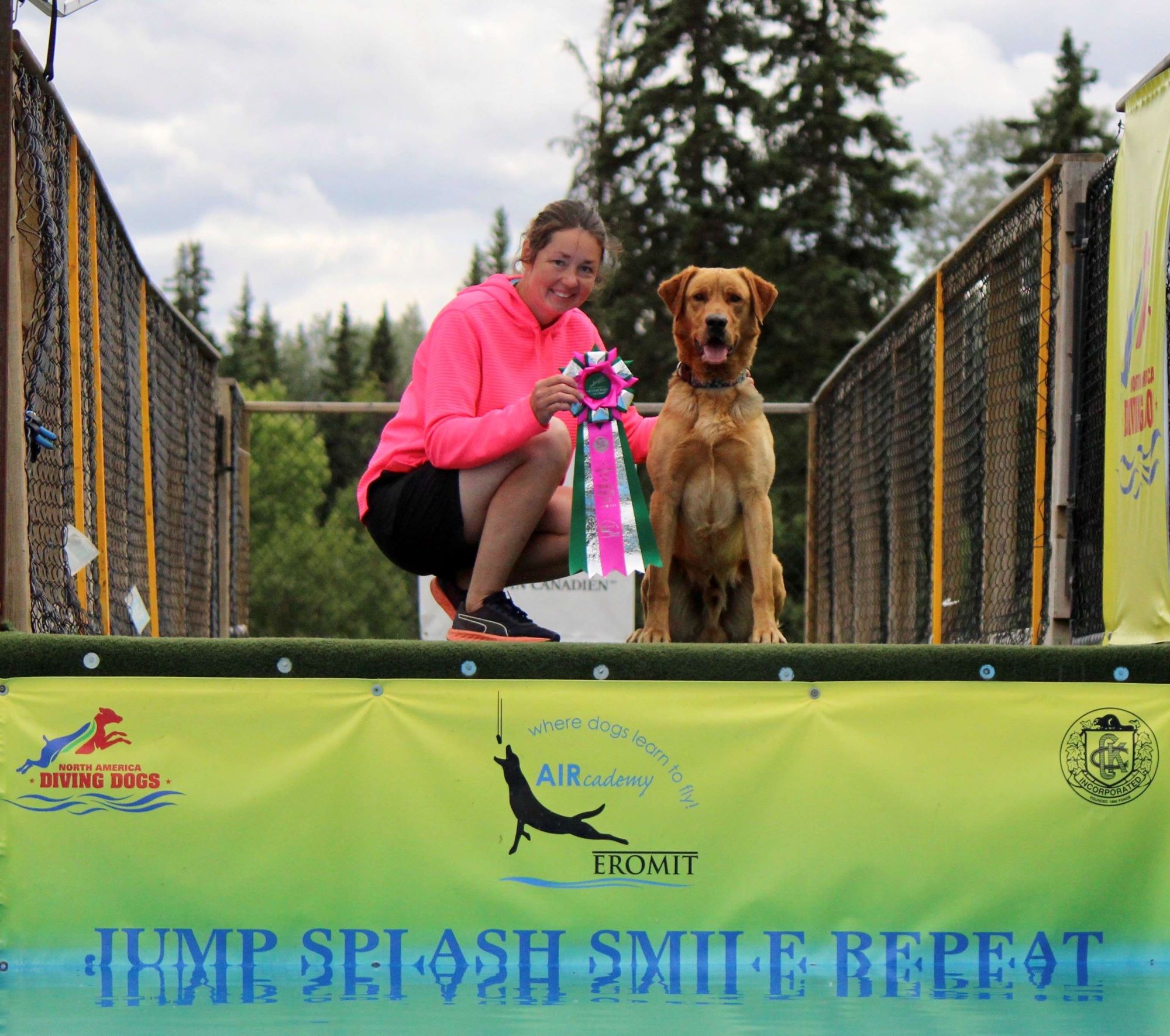 Instructor:
Erin Lynes
Erin (she/her) is a lifelong dog enthusiast from Quesnel, British Columbia, Canada. Erin is certified as a Karen Pryor Academy Training Partner, a Licenced Family Dog Mediator, and as a Cani-Fit Leader, ...(Click here for full bio and to view Erin's upcoming courses)