Course Details
Too often as trainers we are helping our dogs with fronts. Dogs learn to rely on that and struggle in the ring when we can't help them. We need to teach our dogs how to hit front on the first try without stress or pressure. Fronts can be taught as tricks and become inherently rewarding for the dog. This workshop will discuss and demonstrate how to break fronts down to improve our dog's understanding of what front means. You will learn how to develop clear criteria and clear communication to build confidence. You will teach your dog to embrace and overcome errors which will improve resilience.
We will address core strength, motor control and hind end awareness, all of which are required for accurate fronts.
Workshop participants will learn how to use perch work to develop an eye for a straight front, develop a communication system that will carry over to formal front work, and teach their dogs to find front on the first try without handler assistance.
---
Note: This is a repeat workshop that has run previously under a different course number. Please review your workshop library to make sure this would not be a duplicate purchase.
Watch the trailer
---
Lecture Publish Date: Sunday March 6th
Video Submissions Due Date: Sunday March 13th @ 12pm noon PT
Feedback & Questions Video Publish Date: Wednesday March 16th
---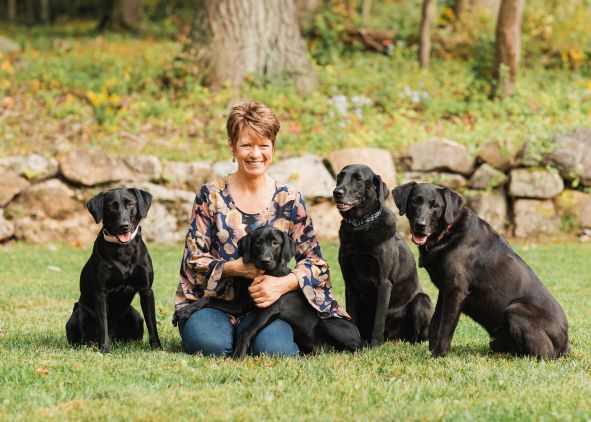 Instructor:
Petra Ford
Petra (she/her) graduated from Rutgers School of Health Related Professions 17 years ago with a degree in physical therapy and has experience working with an extremely varied caseload including pediatric through geriatric clients with a vast range of diagnoses. Her areas of expertise included in-patient rehabilitation, orthopedics and neurology. (Click here for full bio and to view Petra's upcoming courses)