Course Details
Heeling requires significant concentration and sustained focus to maintain position, focal point and engagement. Heeling is easily the most difficult obedience exercise. When trained properly, it is a beautiful dance between dog and handler that is a joy to watch.
In this class, we will focus on fine-tuning turns and transitions with pace changes. We will work on building endurance in heeling as we put pieces together and lengthen chains. We will break down the Figure 8 exercise, teach the pieces and then put it back together. Our focus will be on building accuracy while maintaining animation and attitude! Heeling should really be a bunch of fun tricks chained together.
Teaching Approach
This class will have written and video lectures each week. There will be video examples demonstrating all exercises. Because everyone has their own learning style, I encourage students to move at their own pace. Students will need access to a space large enough where they can perform straight line heeling for about 40 feet give or take. A space at least as large as a regulation ring would be ideal. You will not need actual ring gates if you don't have access to them. Students will need to move around with their dogs as is required for heeling. I am happy to work with you to modify the training to your abilities.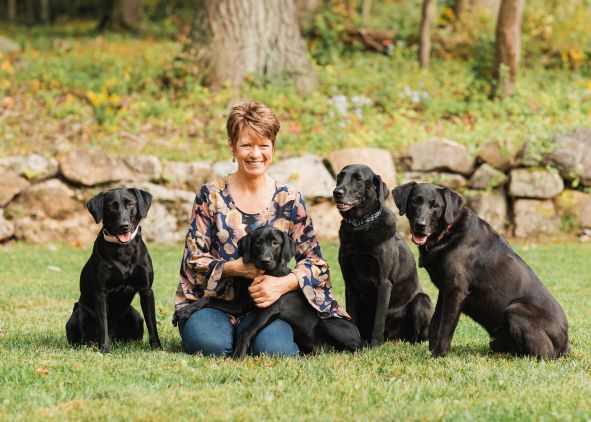 Instructor:
Petra Ford
Petra (she/her) graduated from Rutgers School of Health Related Professions 17 years ago with a degree in physical therapy and has experience working with an extremely varied caseload including pediatric through geriatric clients with a vast range of diagnoses. Her areas of expertise included in-patient rehabilitation, orthopedics and neurology. (Click here for full bio and to view Petra's upcoming courses)