Course Details
In this workshop, Megan will break down common methods of teaching weave poles and discuss the pros and cons of each. Then, she will discuss how she problem-solves common issues that come up in weave pole training. She will also go over how to progress your weave pole training when you are feeling stuck! Students will learn new ways of looking at weave pole training and how to apply the problem-solving methods to their own dogs!
Working students will be instructed to show Megan 90 seconds of their weave pole training, after selecting a specific weave-pole assignment! This workshop can be used for dogs needing help with problem solving, or those looking to add new challenges to their current weave pole training! The working spots are not suited for dogs just starting out, but might be beneficial for their humans, to learn about new ideas for weave training!
---
Note: This is a repeat workshop that has run previously under a different course number. Please review your workshop library to make sure this would not be a duplicate purchase.
Watch the trailer
---
Lecture Publish Date: Sunday January 9th
Video Submissions Due Date: Sunday January 16th @ 12pm noon PT
Feedback & Questions Video Publish Date: Wednesday January 19th
---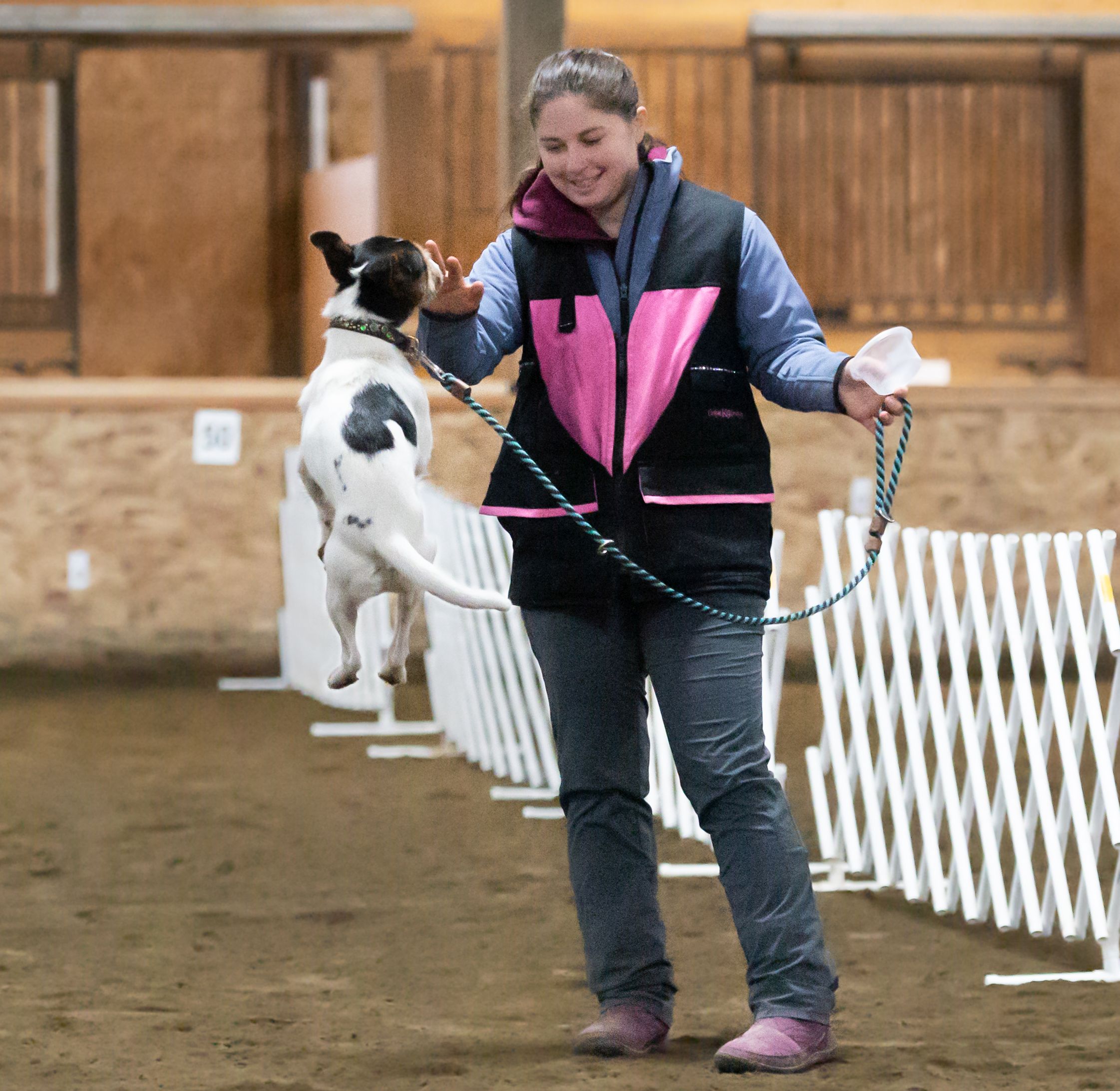 Instructor:
Megan Foster
Megan (she/her) has been involved in the dog sport world nearly her entire life. Though her family did compete in obedience, agility was Megan's passion right from the start. With over 20 years experience, she has competed with a variety of dogs...(Click here for full bio and to view Megan's upcoming courses)