Course Details
Nosework was originally developed as an enrichment activity and quickly grew into one of the fastest growing dog sports. While therapeutic in nature, it also requires skillful training and handling.
Training with clarity is a goal for any sports training and it's no different for Nosework!
Let's consider how we can use contrasts to provide clarity. Will odor always be in a container? Will odor always be accessible? What about that distractor? Will there always be odor? Nosework is not only about finding target odor, but clearing cold areas, working through pooling odor, dismissing novel odors and more. By structuring our training to include contrasts, dogs learn to understand more clearly the essential elements of the task.
Nosework struggles are often a lack of understanding. Contrasts highlight those struggles and provide a path of understanding for the dog and handler. We can then tweak the training to bring clarity to the game.
Teaching Approach
This class offers written lectures, no verbal lectures, and videos of varying lengths. It is rare that relevant speaking takes place within a video; they are designed to be watched and follow the ideas presented in the lecture. Lecture videos may run from 30s to 3 minutes long, with the average between 1-2 minutes. The lectures are designed to help a student understand the purpose of the exercise and how to set it up appropriartely. Care is taken to keep lectures short.
A 1 minute unlimited homework video option is available, along with the standard 6 minutes option per week. This class will work best for students who learn by reading text lectures, watching videos and who like having structured lesson plans.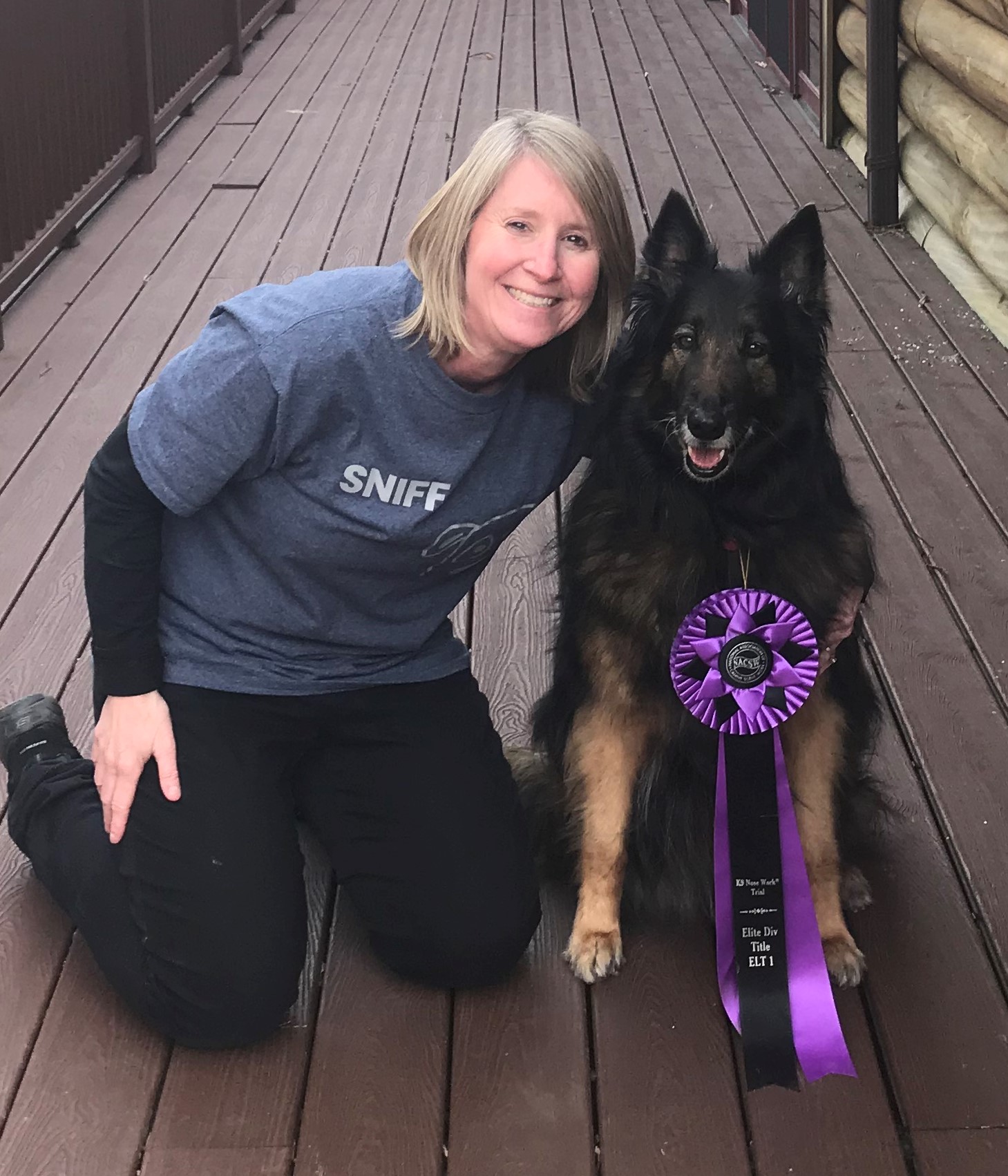 Instructor:
Julie Symons
Julie Symons (she/her) has been involved in dog sports for over 25 years. Starting with her mix, Dreyfus, in flyball, she went on to train and compete in conformation, agility, obedience, herding and tracking with her first Belgian tervuren, Rival. Rival was the first CH OTCH MACH Belgian...(Click here for full bio and to view Julie's upcoming courses)