Course Details
Are you a little overwhelmed at the thought of the Open class? Off-leash heeling, drop on recalls, and retrieves are so much fun, but definitely require more trust and training than Novice! I'm here to help you overcome those overwhelming feelings and get in the ring!
This class will cover breaking down and problem solving the AKC Open obedience exercises. In addition, we'll work on transitions between exercises and putting all the skills together. Struggling with heeling off leash? We'll go over that too!
Whether your dog has completed a CD and you're ready to move onto open,or you decided to train all the exercises before competing, you've come to the right place!
Regardless of where you are in your open training, I can help you take the next step closer to competition! Does your dog know the basics but you just need to put it together? Or maybe you're brand-new to the open exercises? This class is a great fit for either situation!
Note: this class will not go into the details needed to teach a retrieve and heeling. We'll assume you have the basics in place. It's okay if these skills aren't trial-ready, as we can problem-solve for gold students.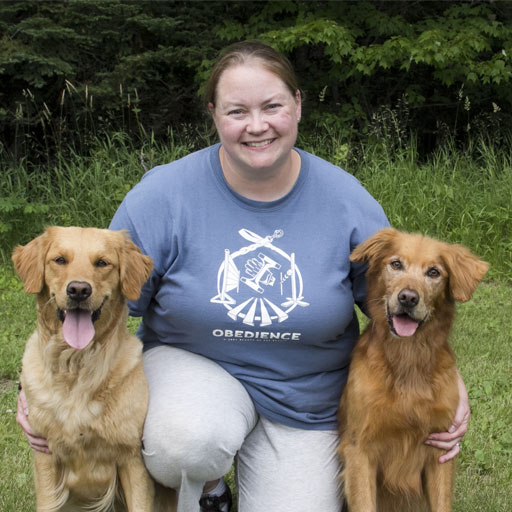 Instructor:
Nicole Wiebusch
Nicole Wiebusch (she/her) started competing in dog sports as a teenager in the 90's and quickly became addicted to the sport of obedience. In 2001, she acquired a golden retriever named Tucker who taught her that traditional methods weren't the best way to a happy confident dog. (Click here for full bio and to view Nicole's upcoming courses)