Course Details
Having a dog that's focused on you is essential not only in dog sports, but in life. Sometimes it's hard to keep our dogs' attention, though! In this class, you'll find out why that happens and what to do about it.
When dogs disconnect, they take focus off of you or the task and turns that attention toward other behaviors or distractions in the environment. This could look like the dog sniffing on the ground, running to another person, scratching at the collar, getting the zoomies, or other behaviors not related to the task at hand.
Our goal should be to prevent this from happening as much as possible!
In order to prevent it, we need to know what's causing your dog to disconnect. This class will help you understand why dogs disengage and what to do about it in the moment. During this class, you will learn a variety of games to help build connection with your dog.
You'll also learn how to make disconnection less likely to happy in the future through games and training.
If your dog is struggling with losing focus or disengaging, join me to connect and engage with your dog!
This class is appropriate for any dog, performance or pet. Regardless of your goals, you will learn plenty of ideas to keep your dog focused on you in both dog sports environments and out in the real world.
This class will have a Teacher's Assistant (TA) available in the Facebook study group to help the bronze and silver students! Directions for joining that Facebook group will be in the classroom after you register.
Trailer for this class:
Teaching Approach
Lectures will be released weekly on the first day of each week. Each lecture contains written information with short videos to demonstrate. Videos do not include captions or voiceovers.
Although there will be specific activities and games demonstrated to teach your dog, some of the lectures will focus on concepts, such as how to read your dog in different situations. Students should be able to take these concepts and apply them to their unique situations.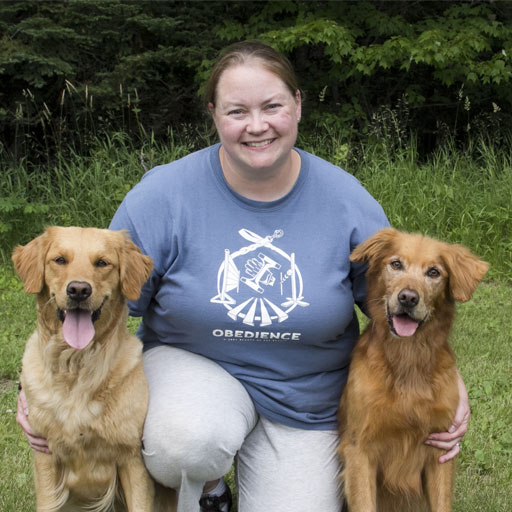 Instructor:
Nicole Wiebusch
Nicole Wiebusch CPDT-KA (she/her) has been competing in dog sports for over 25 years. Starting in 4-H, Nicole quickly became addicted to the sport of obedience and has been showing in obedience, rally, and agility ever since. (Click here for full bio and to view Nicole's upcoming courses)