Course Details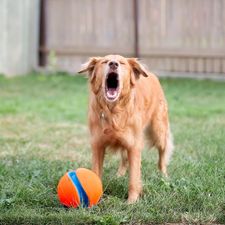 How to Quiet a Barking Dog
Your dog barks! Your dog barks… a lot! And maybe it's beginning to drive you to distraction! You're not the only one, so don't despair. Barking may be a normal dog behavior, but it can certainly be a nuisance to live with. Fortunately, there is a lot you can do to reduce the barking and increase the quiet!
In this presentation we'll go over the many reasons your dog may be barking, from fear, understimulation, excitement and even because you (gasp!) accidentally trained her to! Knowing why your dog is barking — even if we have to make an educated guess about it — can lead us to the most effective intervention. First we look at why dogs bark, from the triggers that set it off to the things you may be doing to inadvertently reinforce the behavior, and then we'll get into concrete steps you can begin to take in order to get a handle on this noisy problem!
The best thing you can do for barking is to be proactive rather than react after the fact! Your superpower is to "predict and prevent," so that you can replace that behavior of barking with a behavior of quiet — and other behaviors that get your dog what she needs, like bells for potty time, or sitting for treats. Get ahead of the problem, teach your dog what you want her to do instead of barking, and reward her heavily for that choice! If your dog is barking from fear or distress, there is also a lot you can do to modify your environment to reduce the power of this emotional situation. Let's set your dog up for success!
We will also go over common aversive techniques and why those aren't your best choices, and how they can even backfire on you. Additionally, we'll discuss the role of breed and individual history in how to set realistic goals for your dog.
All dogs bark, but some bark more than others, and while most people are ok with a little bit of barking, everyone has their limit! If you're at your wits' end with this issue, rest assured there are many things you can do to address excess barking, and help your dog find her peace and quiet!
Watch the Video Trailer with Sample Clips: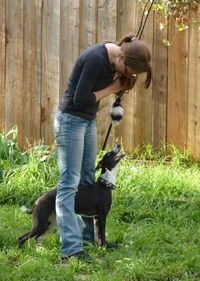 Instructor:
Amy Cook, PhD
Amy Cook, Ph.D. (she/her) has been training dogs for over 30 years, and through Full Circle Dog Training and Play Way Dogs in Oakland, CA, has been specializing in the rehabilitation of shy and fearful dogs for 20 years. She is a Certified Dog Behavior Consultant through the IAABC, a longstanding ...(Click here for full bio and to view Amy's upcoming courses)