Course Details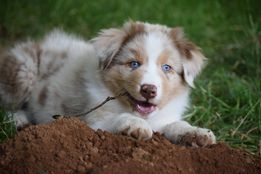 How to House Train Your Dog
House training can be hard! We all want our dogs to learn, as quickly as possible, where they should go when nature calls. Sometimes this process goes fairly smoothly, and in other cases it can seem like an impossible task. People often underestimate the time and dedication it can take to sufficiently house train a puppy. When problems persist or develop in adulthood we may be at a loss as to how to proceed. In this presentation we will consider why house training can be so difficult and what we can do to help our dogs understand what we want.
We will discuss approaches with puppies as well as adult dogs. In this section we consider the importance of realistic expectations, substrate (surface) preferences, and location choices.
Common health issues, such as urinary tract infections and certain medications, may impact house training as well, so we will discuss and consider those. We always want to rule out physical issues first, particularly if this is a new or increasing problem.
Setting up the environment for success is an incredibly important part of the house training process. The smart use of crates, exercise pens, and gates will be considered. We will discuss how to use these options in a positive and effective manner. Setting up reasonable potty schedules and enlisting the help of everyone in the household can make a huge difference in how long this process takes.
And of course, we will talk about training plans and approaches. There is a lot we can do to help our dogs understand where we want them to go! Potty training may seem like a huge or impossible task, but it is not. With the right set of tools we can tailor our approach to be successful as quickly as possible, and to help our dogs develop good lifetime potty habits. It's a big job but it pays off for years and years with a well-trained dog. Take a look and see how we can help you with this important task!
Watch the Video Trailer with Sample Clips: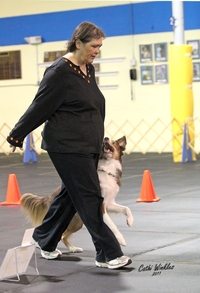 Instructor:
Deborah Jones
Deborah Jones, Ph.D. (she/her) is a psychologist who specializes in learning theory and social behavior. She taught a variety of psychology courses at Kent State University for the past 20 years. Deb has been training dogs for performance events for the past 25 years and was an early...(Click here for full bio and to view Deb's upcoming courses)