Course Details
If you find teaching movement-oriented behaviors easy but "the absence of behavior" (stays!) hard - then this class is for you! Whether your dog is just learning stays or you've been struggling and you know you need some help, this class will get you on track to your final goal - rock solid stays for both competition and as a basic life skill.
In general, you can break stays into two categories: competition and relaxed. The competition stays include the ones that you need for the obedience, rally and agility rings. These stays are usually fairly short and intense; the dog is ready for the next cue!
The second kind, a "relaxed" stay, is completely different, and therefore we approach training from a different angle. In this stay the dog relaxes in the position (or on a station) and the handler is free to focus on something else.
During this class, we will discuss why training stays with our operant dogs is different than it used to be, outline how we as trainers can adapt our training plans to account for this and take a close look at the process for training both types of stays from start to finish, including adding different types of distractions, building confidence, and removing reinforcement in the finished behaviors. And of course, we'll talk about handling mistakes as well!
If you'd like your dog to have fabulous competition stays and truly relaxed down stays, this is for you!
Trailer for this class: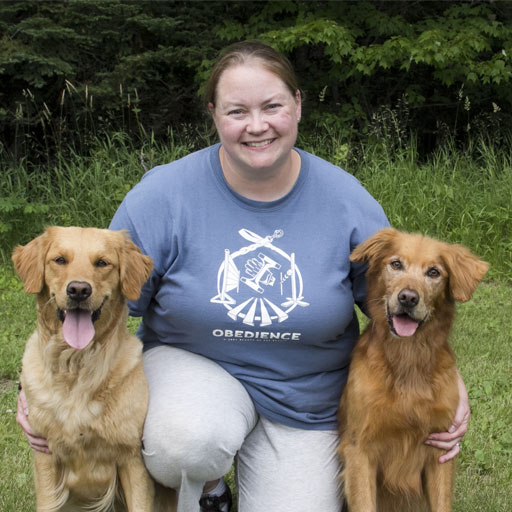 Instructor:
Nicole Wiebusch
Nicole Wiebusch started competing in dog sports as a teenager in the 90's and quickly became addicted to the sport of obedience. In 2001, she acquired a golden retriever named Tucker who taught her that traditional methods weren't the best way to a happy confident dog. +