Course Details
You've got the skills, you know the signs, so what's next? It's time to step into the Rally ring with your teammate! Yes, it can sound scary and overwhelming, but this class will help you prepare for and become comfortable with entering your first Rally trial. Each week there will be mini courses with Novice/Level 1 signs so you can practice sequencing. We'll discuss moving from one sign to the next and staying connected to your dog throughout the whole course. We'll go through removing the treats from your body and doing longer sequences without rewards. We also will discuss rules, how to enter a trial, what to expect when you get to a trial, and how to read a course map. The information you learn in this class will help you get better scores as you receive advice on how to avoid the most common point deductions. After this class, you will be much more confident about sending in that first entry! As with all the other Get Ready to Rally classes, Gold teams can continue to refine and add precision to the skills needed to compete in Rally.
This class will feature a TA (Teacher's Assistant) in the FB Study Group. Your TA will be Ann Smorado. Ann has done a wonderful job as a TA for all my Rally classes, and the study group is super lucky to have her!
Check out this trailer for RA280!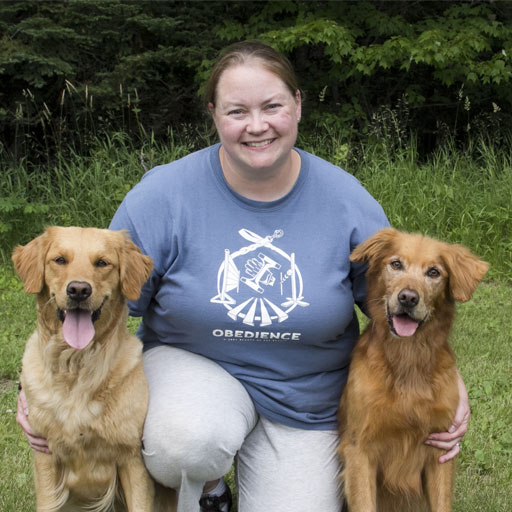 Instructor:
Nicole Wiebusch
Nicole Wiebusch started competing in dog sports as a teenager in the 90's and quickly became addicted to the sport of obedience. In 2001, she acquired a golden retriever named Tucker who taught her that traditional methods weren't the best way to a happy confident dog. +