Course Details
Normal, or Not? Diagnosis and Treatment of Common Behavioral Disorders
Does your performance partner have a behavior problem that seems like more than "just" a routine training issue? How can you tell? Can dogs suffer from mental illnesses in the same way that humans can - and if so, how do we help them?
This class will give an overview of common behavioral disorders in dogs from a veterinary perspective, including the following:
Distinguishing normal vs. abnormal behavior
Underlying causes of anxiety, aggression, reactivity, and compulsive behavior issues
How to recognize specific problems that may need intervention
Various treatment strategies such as proactive environmental management, behavior modification techniques, and the use of medication will also be discussed.
If you're interested in learning more about canine behavior issues and how they're treated or want some ideas to help you understand your own dog's struggles or challenges, this is the class for you! Since FDSA students are primarily "dog sports people", we will emphasize problems that commonly affect performance dogs and discuss treatment strategies in this context; however, most of our discussion should be applicable to pet dogs as well.
(Note: As a veterinarian, it would be unethical for me to diagnose or treat a specific dog's problems via the Internet. Therefore, while discussions can certainly include applied examples and case studies of the behavior being discussed, recommendations will be focused on helping students understand behavioral disorders in a broad context, rather than treating specific issues you may be dealing with in your own dog.)
Teaching Approach
NOTE: This will be a primarily an "information and discussion" course, so will run at silver and bronze levels only.
This class is about concepts rather than skills, so lectures and homework assignments will be focused on understanding the topics being discussed, and thinking about how they might apply to your own dog(s).
Information will be presented in the form of written lectures, with occasional video examples used to illustrate some points. Homework responses will be written, and the class will be heavy on discussion in the forum. New lectures are released one at a time as the course progresses.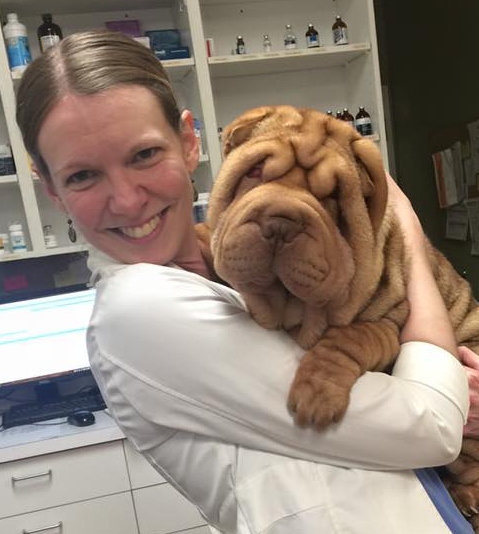 Instructor:
Jennifer Summerfield, DVM
Jennifer Summerfield (she/her) is a veterinarian and Certified Professional Dog Trainer (CPDT-KA), with a focus on treating behavior problems including aggression to humans or other animals, separation anxiety, and compulsive behavior disorders. She also teaches group classes and...(Click here for full guest instructor bio)