Course Details
Focus: everyone wants it! But do you know how to get it?
This course will help you develop basic focus and a great working relationship using a variety of games that both you and your canine partner will enjoy playing together. The games will fall into one of three categories: increasing enthusiasm to work, improving impulse control, and decreasing reactions to distractions. Then, we'll begin combining the games so that your dog is truly focused!
*We have examples and ideas for applying these games to puppies as young as 8 weeks with a weekly "baby focus" section.
Teaching Approach
Lectures will be released weekly. In addition to the actual games there will be written lectures on key concepts and questions asking you to reflect on your dog and your training. There will also be a Weekly Analysis assignment that asks you to consider both you and your dog's responses to the week's games. Each week 3 games will be presented. You will receive both written instruction and video demonstration of each game. As you practice games we will give you feedback on ways to adjust and customize them for your team. There is no one right way to perform these games, there are a number of variations that might work for you and your dog. Some of the games require quick physical movement from both dog and trainer.
This class will have a Teacher's Assistant (TA) available in the Facebook study group to help the bronze and silver students! Directions for joining that Facebook group will be in the classroom after you register.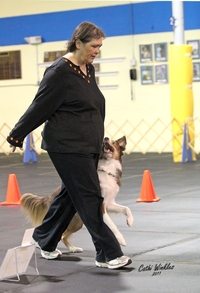 Instructor:
Deborah Jones
Deborah Jones, Ph.D. (she/her) is a psychologist who specializes in learning theory and social behavior. She taught a variety of psychology courses at Kent State University for the past 20 years. Deb has been training dogs for performance events for the past 25 years and was an early...(Click here for full bio and to view Deb's upcoming courses)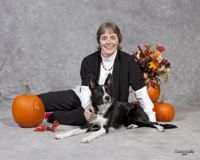 Instructor:
Judy Keller
Judy Keller (she/her) has owned and trained Shelties for more than 20 years. She has been most successful with Morgan, her once in a lifetime dog. Judy and Morgan represented the United States three times in world agility competition, and were on the gold medal winning mini dog team in 1998. (Click here for full bio and to view Judy's upcoming courses)