Course Details
This course is eligible for 21 CEUs with the CCPDT for training.
Does your dog bark, whine, or howl when you leave the house? Does he scratch at the door or windows when he is left alone? Do you come home to find your dog has destroyed parts of your home or some of your belongings? Has he soiled the house or his crate? Does he wait until you get home before he touches his food?
Your dog may be suffering from separation anxiety. Living with a dog with separation anxiety can be frustrating and exhausting, leading many families to feel they have no choice but to surrender the dog. Separation anxiety never goes away by itself, and will usually get worse if left untreated.
This course will show you how to manage and treat separation anxiety in dogs, from start to finish. You will learn what you need to start doing right now to help turn things around.
Note that this course will address the problem of dogs being left alone at home, specifically. While some of the principles and approaches can apply to other similar issues (like dogs who are stressed when left alone in a car or in a location other than their home), here we will be addressing separation anxiety in the home.
GOLD LEVEL participants receive personal guidance and coaching as they work towards helping their dog learn to be alone. Keep in mind that each case is different and that the rate of progress varies greatly from dog to dog. Some teams may see significant improvement after six weeks, most will still be chipping away at the simplest steps by the end of the course. That's ok! Changing behaviour takes time, and addressing this type of emotional issue can take a lot of time. You'll still have gained the knowledge necessary to continue the work on your own. Given the nature of the content of this course, there will be a maximum of 12 Gold spots available per session.
NOTE: This course is content-rich. However, please keep in mind that the solution involves helping dogs develop a calm emotional state while their human practices spending less time with them. For this reason, as we get further into the program, video submissions from Gold-level students become less important (because practice sessions will involve dogs chilling and doing nothing!). However, the discussions between the Gold and Silver students and the instructor (me) continue just as frequently, and are jam-packed with solutions to difficult puzzles. There is lots of brainstorming happening, and this is where all the "action" takes place. You'll want to follow closely to get the most out of this class.
SILVER LEVEL participants get to ask as many general questions as they want about the course content. They also have the opportunity to ask two questions about their own case specifically over the course of the 6-week class. Limit of 25 Silver spots available per session.
BRONZE LEVEL participants are silent auditors only. An ideal option for owners who feel confident they can follow along and apply the exercises on their own, or who want to learn "just in case" they're faced with the issue in the future (I'm talking to you, puppy owners!). Bronze level is also ideal for trainers who would like to learn more about how to treat Separation Anxiety and have the opportunity to see some individual cases and scenarios in progress.
All participants will have access to all forums and will be able to follow each individual case.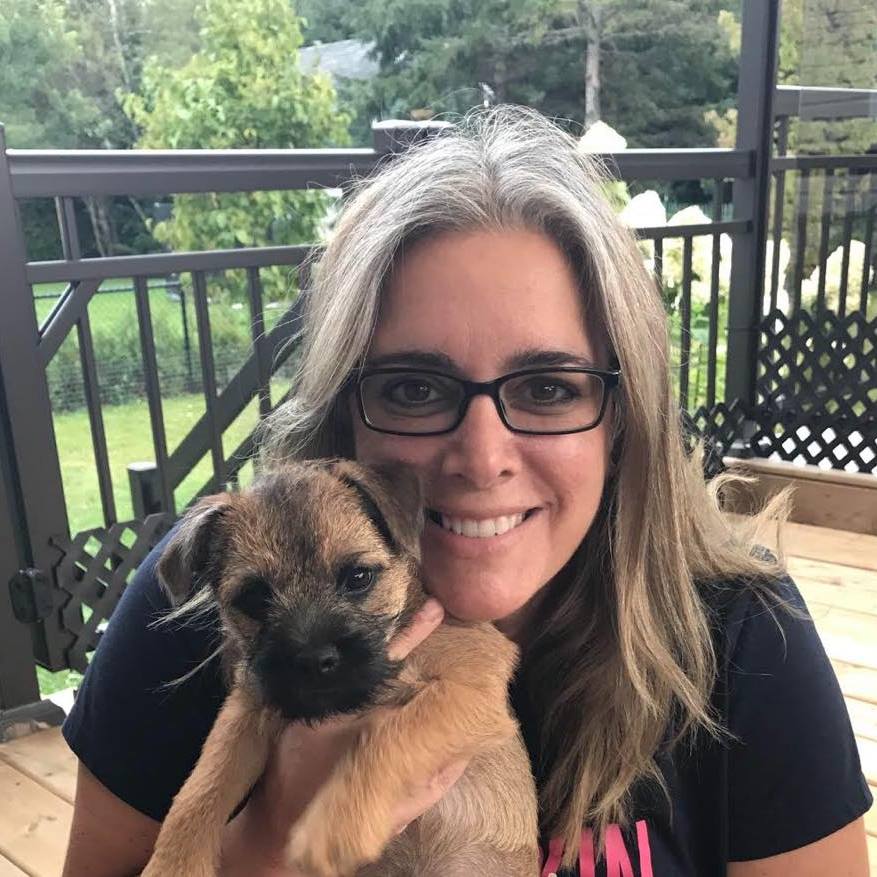 Instructor:
Nancy Tucker
Nancy is a certified trainer with the CCPDT, and a certified behavior consultant with the IAABC. She teaches seminars, webinars, and workshops on dog training, dog behavior, and the business end of training throughout Canada, the U.S., and Europe.