Course Details
Want to learn about a new scent organization and play more scent games with your dog? Teaching scent detection is one of my specialties and an area I'm truly passionate about.
Lost Item Recovery is one of the trial classes offered by the North American Sport Dog Association (NASDA) organization. NASDA was formed to offer various games to utilize our dogs amazing olfactory abilities. In the first level of Lost Item Recovery, your dog is searching for YOUR scent - simulating locating a lost personal item. The next levels require your dog to locate a stranger's lost item - simulating how you would find a lost person using an article with their scent.
This first half of this course will cover the initial steps of training handler scent detection and expand the training to many of your other personal items like wallets and keys. The second half of the course will focus on the match to sample aspect of locating someone else's personal item. We can teach our dogs to sample (sniff) THIS article and track or find THAT scent!
Rules of the sport will also be covered so that we are training with knowledge!
Working on these skills will help in other human scent sports and exercises. The obvious one is AKC Handler Scent Discrimination class held at Scent Work trials. The initial training is also the basis for the obedience scent article exercise. There is also a HUGE benefit for tracking dogs since dogs have to follow a track with lost personal items laid by a stranger. It's not just crushed vegetation but also following a human scent trail as well. Teaching our dogs how to perform a Match to Sample type search is one of the most truly amazing dog abilities!!
Come check out this popular game of lost item recovery, for sport and real life! I have been having more fun than should be allowed playing with these new parameters!
Teaching Approach
This class offers short written lectures and videos of varying length. Any video lectures that include verbal information/instructions are accompanied with written steps. Lectures are designed to be watched and follow the ideas presented in the lecture. Lecture videos may run from 1 to 3 minutes long. The lectures are designed to help a student understand the purpose of the exercise and how it might vary by dog. Lectures will be rolled out the night before each week starts. A 1 minute unlimited homework video option is available, along with the standard 6 minutes option per week. This class will work best for students who learn by reading text lectures, watching videos and who like having structured lesson plans.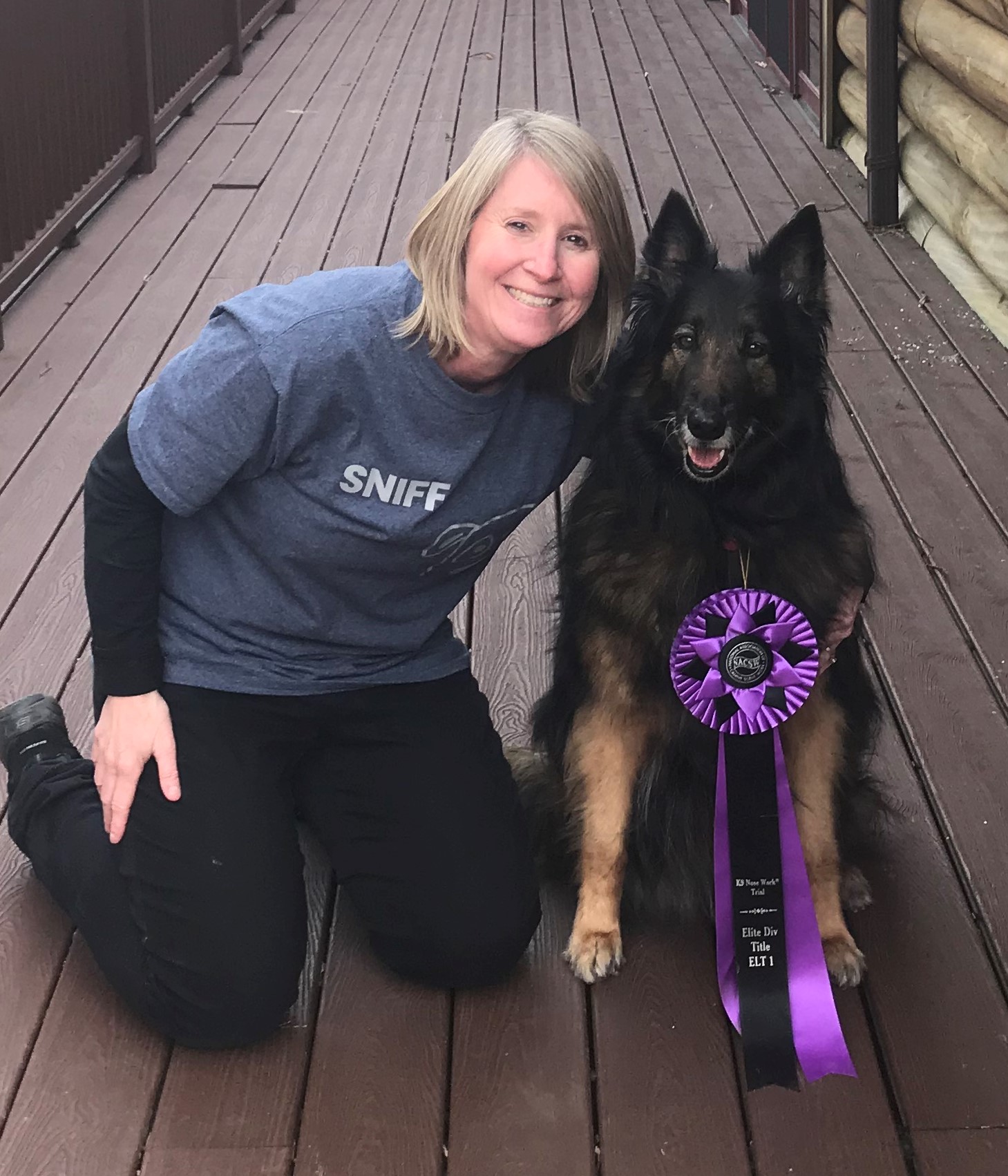 Instructor:
Julie Symons
Julie Symons (she/her) has been involved in dog sports for over 25 years. Starting with her mix, Dreyfus, in flyball, she went on to train and compete in conformation, agility, obedience, herding and tracking with her first Belgian tervuren, Rival. Rival was the first CH OTCH MACH Belgian...(Click here for full bio and to view Julie's upcoming courses)