Course Details
Does your dog consistently indicate off source (fringes) or get caught up in pooling odor and falsely indicates? Or you may have a dog who walks odor or doesn't clearly give you a "tell" they are at source? These are all related to lack of clarity on what leads to reinforcement. We need to teach our dogs that being AT source pays and in that process how to differentiate between varying amounts of odor emitted from source and actual source. This is fundamental for success in scent detection!!
By setting up scenarios to locate accessible target odor along with good timing and reinforcement delivery, we can build the skills and understanding required for getting accuracy and duration at source. A dog who recognizes source different from varying strengths of odor will be more clear in their indication. Their anticipated reinforcement drives their hunt to follow the scent plume all the way to source!
The truth of it is? The strength of odor MAY be stronger somewhere else, but actual source is UNIQUE and dogs know this! Coupled with our timing and reinforcement delivery, they learn what they have to do to earn reinforcement.
This workshop will cover the following topics:
- What causes dogs to indicate off source
- How strength of source can affect their behavior
- Importance of timing and delivery of reinforcement
- Games for building value for going to source
- How to train for pooling odor conditions
- Using duration at source to strengthen their indication
- Situations where we might lower criteria
- How inaccessible hides play into all this!
---
Note: This is a repeat workshop that has run previously under a different course number. Please review your workshop library to make sure this would not be a duplicate purchase.
Watch the trailer
---
Lecture Publish Date: Sunday March 20th
Video Submissions Due Date: Sunday March 27th @ 12pm noon PT
Feedback & Questions Video Publish Date: Wednesday March 30th
---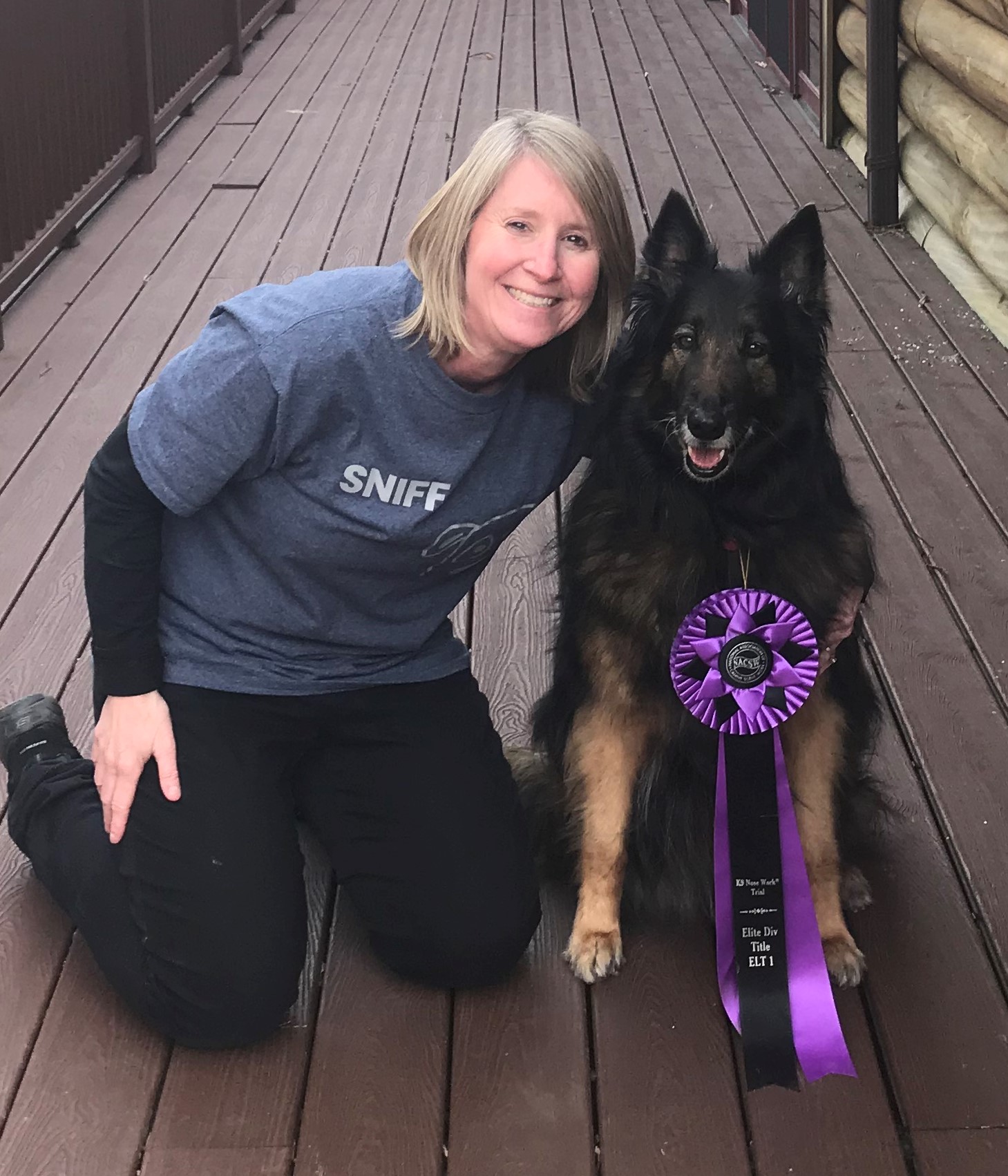 Instructor:
Julie Symons
Julie Symons (she/her) has been involved in dog sports for over 25 years. Starting with her mix, Dreyfus, in flyball, she went on to train and compete in conformation, agility, obedience, herding and tracking with her first Belgian tervuren, Rival. Rival was the first CH OTCH MACH Belgian...(Click here for full bio and to view Julie's upcoming courses)