Course Details
Heeling is the most complex exercise in competition obedience. It consists of many components including focal point, position, engagement and managing pressure. Heeling requires enormous concentration for an extended period of time. Many teams have some of the components in place but not all of them. In this course we will look at how to break heeling down so your dog has a thorough understanding of all the components. Clarity creates confidence and consistency. You will learn how to teach your dog to heel for a full pattern without losing accuracy or animation. I will show you how to teach your dog that pressure from the judge and environment is a cue to drive into you and offer engagement.
*** NOTE: This class will NOT teach the foundations of heelwork. All dogs in working spots should already have a basic understanding of stationary and moving heeling position.
Teaching Approach
This class will have written and video lectures each week. Each lecture will be broken down into small pieces. There will be video examples demonstrating all exercises. Because everyone has their own learning style, I encourage students to move at their own pace. The work revolves around heeling which will require you to move with your dog. I will work with you to modify the exercises to your abilities. A few of the games will require quick physical movement from the trainer for short periods and distances.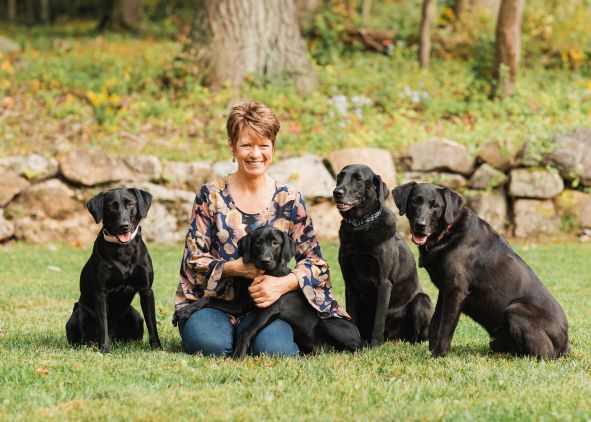 Instructor:
Petra Ford
Petra (she/her) graduated from Rutgers School of Health Related Professions 17 years ago with a degree in physical therapy and has experience working with an extremely varied caseload including pediatric through geriatric clients with a vast range of diagnoses. Her areas of expertise included in-patient rehabilitation, orthopedics and neurology. (Click here for full bio and to view Petra's upcoming courses)